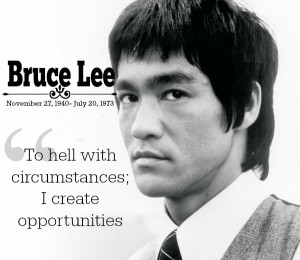 Born Lee Jun-Fan, Bruce Lee was a Hong Kong and American martial artist, instructor and film maker. He is a legend and those in their forties and older usually remember with nostalgia the man the world called the King of Kung Fu.
Bruce Lee has often been credited with helping to change the way Asians were presented in American films, and the Time Magazine once named him as one of the one hundred most influential people of the twentieth century. Lee's movies changed and influenced martial arts and martial arts films in the United States of America, Hong Kong and the rest of the world. The world lost a legend when he suddenly died aged only thirty two.
If you are looking for some memorable and noted quotes and sayings from him, here are some of those that you can check out.
Bruce Lee Famous Quotes
Bruce Lee had many quotes about life in general and most of his quotes reflected his love of martial arts and combat. They inspire you to rise up and face whatever challenges you are facing and fight on to win. Browse these notable quotes and sayings by Bruce Lee.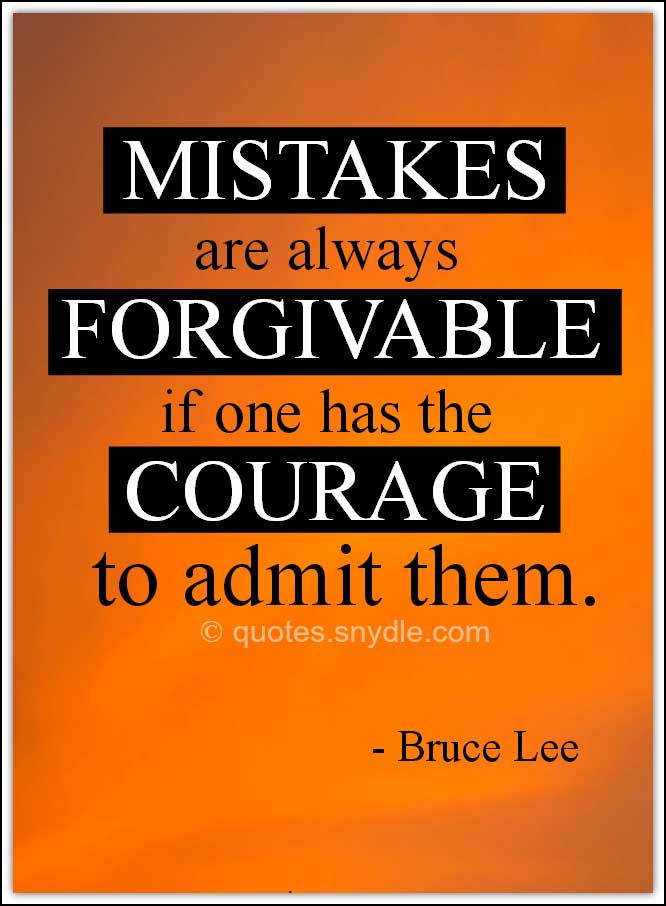 "Mistakes are always forgivable, if one has the courage to admit them."
– Bruce Lee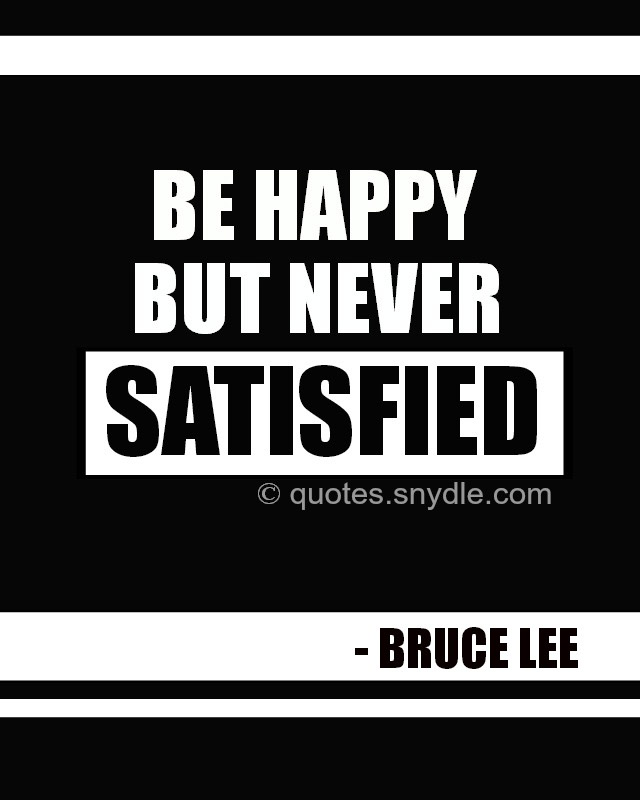 "Be happy, but never satisfied."
– Bruce Lee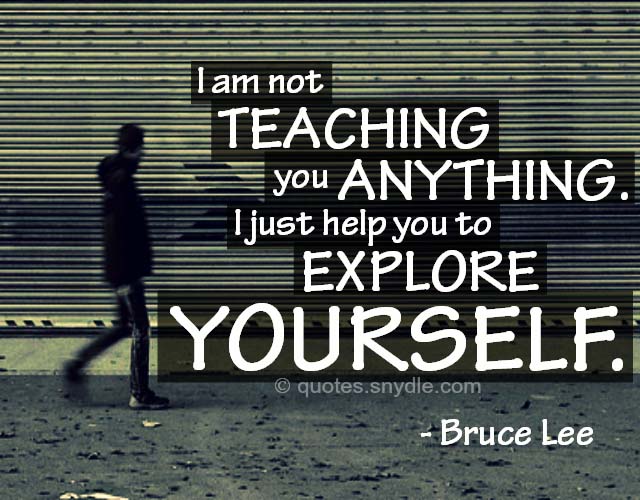 "I am not teaching you anything. I just help you to explore yourself."
– Bruce Lee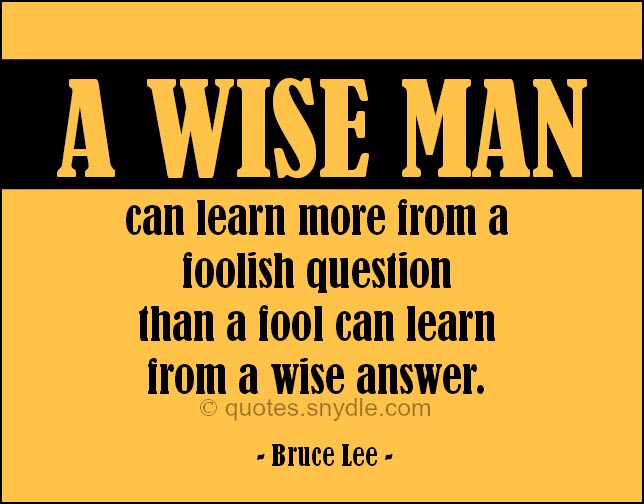 "A wise man can learn more from a foolish question than a fool can learn from a wise answer."
– Bruce Lee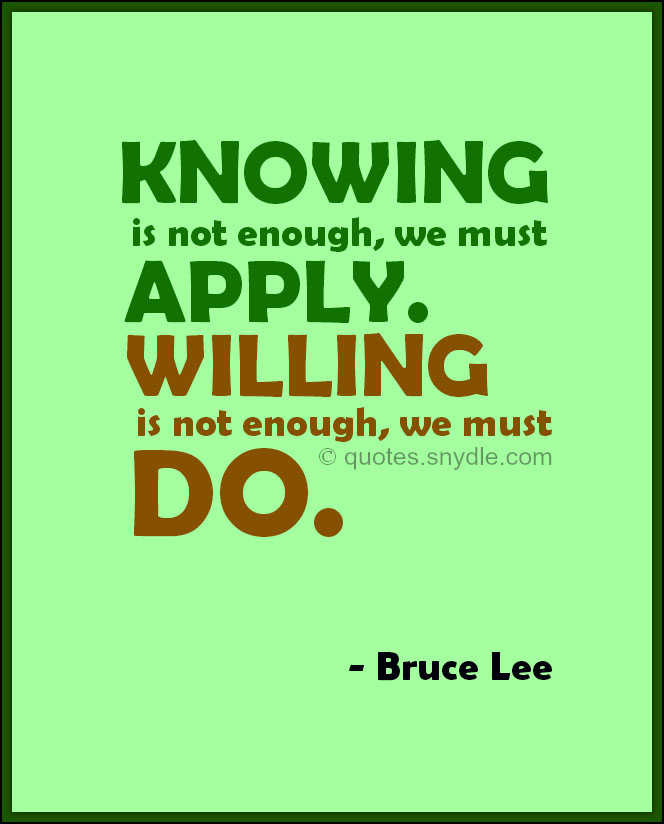 "Knowing is not enough, we must apply. Willing is not enough, we must do."
– Bruce Lee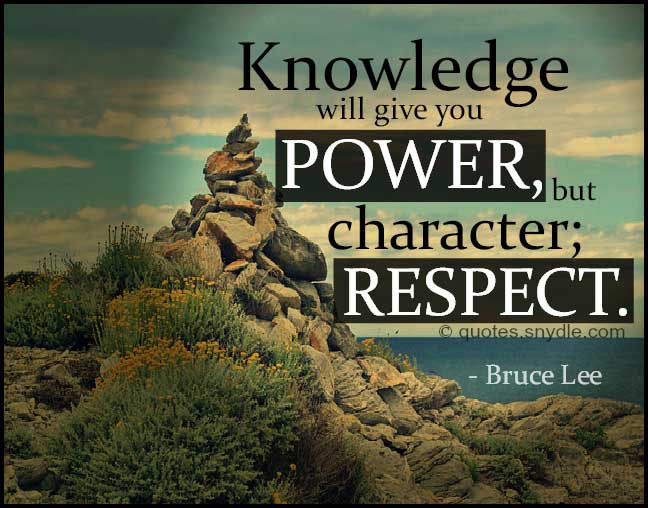 "Knowledge will give you power, but character, respect."
– Bruce Lee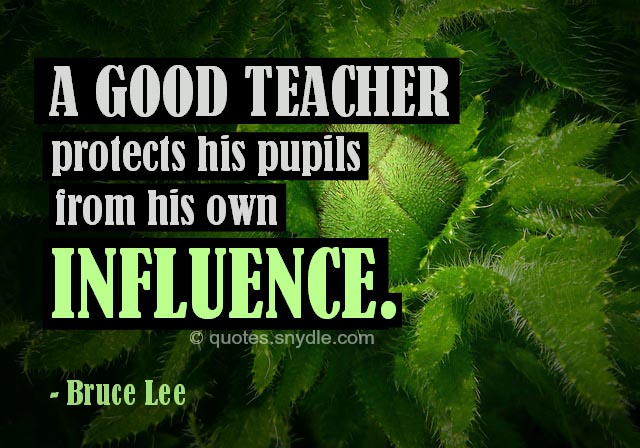 "A good teacher protects his pupils from his own influence."
– Bruce Lee
"Real living is living for others."
– Bruce Lee
"I'm not in this world to live up to your expectations and you're not in this world to live up to mine."
– Bruce Lee
Adapt what is useful, reject what is useless, and add what is specifically your own."
– Bruce Lee
"To hell with circumstances; I create opportunities."
– Bruce Lee
"The key to immortality is first living a life worth remembering."
– Bruce Lee
"Empty your cup so that it may be filled; become devoid to gain totality."
– Bruce Lee
"In order to taste my cup of water you must first empty your cup."
– Bruce Lee
"Showing off is the fool's idea of glory."
– Bruce Lee
Bruce Lee Life Quotes
And what is more is that he does not equate winning to victory, the victory is in the raising up to meet the challenge whatever the outcome. Reach for Lee's quotes and sayings and so find the inspiration to rise above your present situation.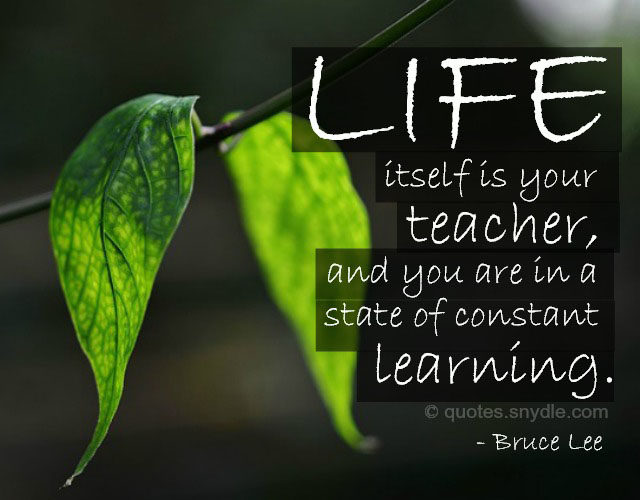 "Life itself is your teacher, and you are in a state of constant learning."
-Bruce Lee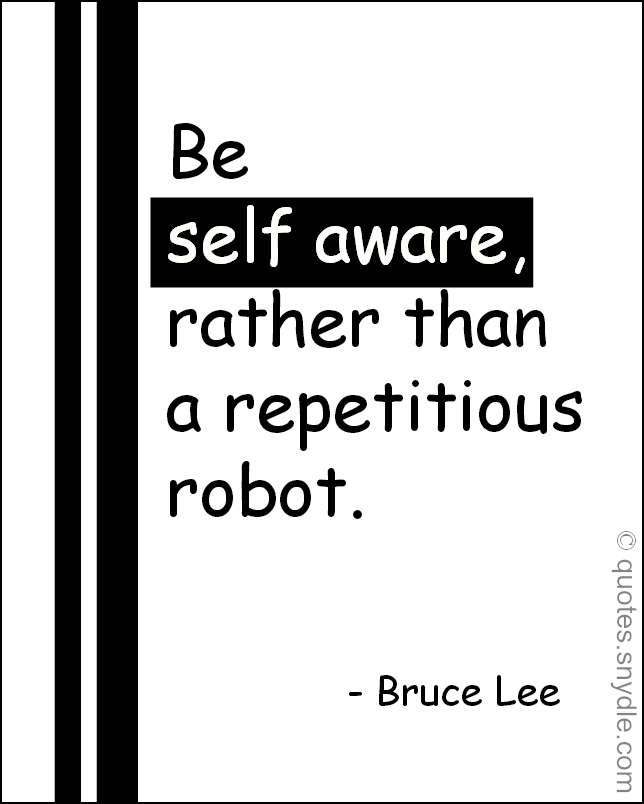 "Be self aware, rather than a repetitious robot"
– Bruce Lee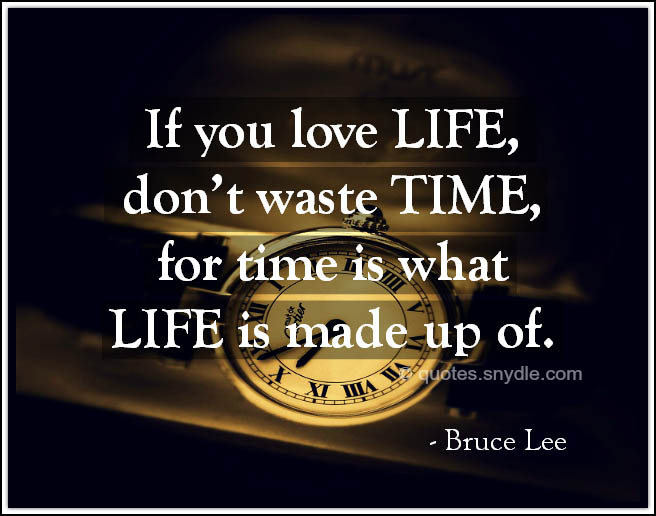 "If you love life, don't waste time, for time is what life is made up of."
– Bruce Lee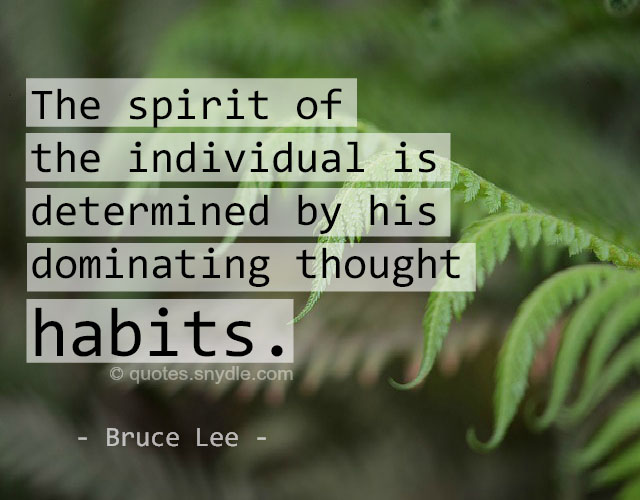 "The spirit of the individual is determined by his dominating thought habits."
– Bruce Lee
"Life is wide, limitless. There is no border, no frontier."
– Bruce Lee
"Don't fear failure. — Not failure, but low aim, is the crime. In great attempts it is glorious even to fail."
– Bruce Lee

"Life is never stagnation. It is constant movement, un-rhythmic movement, as we as constant change. Things live by moving and gain strength as they go."
– Bruce Lee
"For it is easy to criticize and break down the spirit of others, but to know yourself takes a lifetime."
– Bruce Lee
Art calls for complete mastery of techniques, developed by reflection within the soul."
-Bruce Lee
"The meaning of life is that it is to be lived, and it is not to be traded and conceptualized and squeezed into a patter of systems."
– Bruce Lee
"Life's battles don't always go to the stronger or faster man. But sooner or later the man who wins, is the man who thinks he can."
– Bruce Lee
Inspirational Quotes by Bruce Lee
Get inspiration and keep the motivation by reading these inspirational Bruce Lee quotes. Feel free to share these to your friends to spread the inspiration.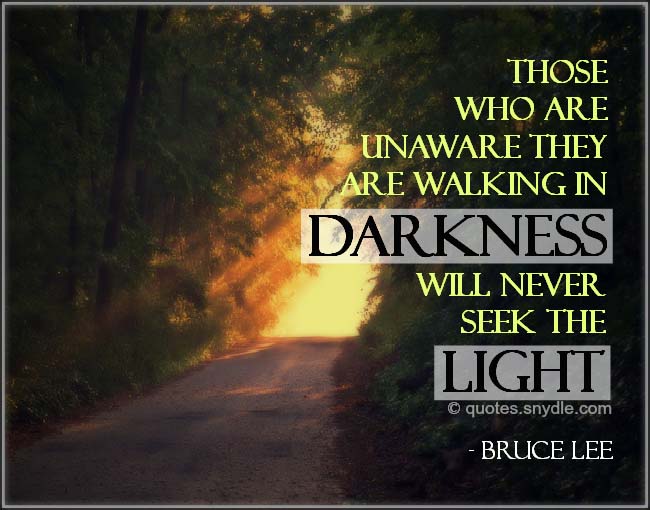 "Those who are unaware they are walking in darkness will never seek the light."
– Bruce Lee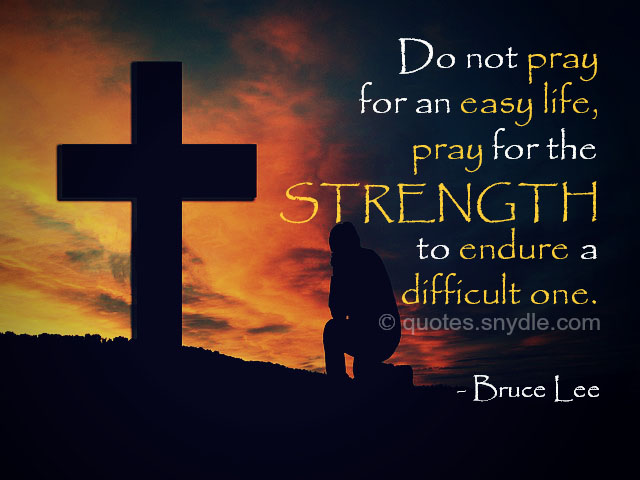 "Do not pray for an easy life, pray for the strength to endure a difficult one"
– Bruce Lee

"The more we value things, the less we value ourselves"
– Bruce Lee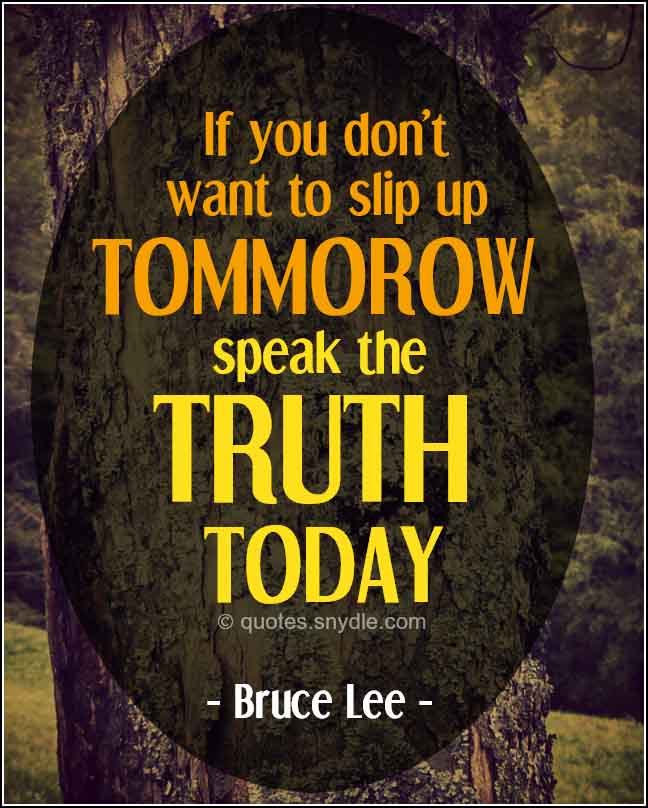 "If you don't want to slip up tomorrow, speak the truth today."
– Bruce Lee
"Defeat is not defeat unless accepted as a reality-in your own mind."
– Bruce Lee
"A goal is not always meant to be reached, it often serves simply as something to aim at."
– Bruce Lee
"It's not what you give, it's the way you give it.
– Bruce Lee
"Reality is apparent when one ceases to compare. — There is "what is" only when there is no comparison at all, and to live with what is, is to be peaceful."
– Bruce Lee
"If there is a God, he is within. You don't ask God to give you things, you depend on God for your inner theme."
– Bruce Lee
"If you spend too much time thinking about a thing, you'll never get it done. Make at least one definite move daily toward your goal."
– Bruce Lee