Are you searching for collection of famous quotes about life from famous personalities? Well, life can sometimes get you down, but it is always our choice to stay down or stand up once again and brush off the hurt, bitterness and sadness that come our way. Life is a myriad of twists and turns and it is our choice whether we stand firm or let the rivers of misery and hopelessness carry us downstream.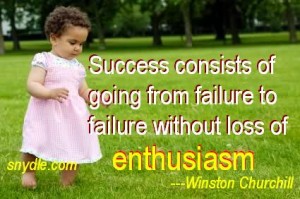 Life can be very difficult at some point, that's true, but you don't have to back down just like that. Be motivated. In every morning that you get up, be sure to inspire and motivate yourself. Also, remind yourself that every day is a gift – hence you have to make it worthwhile. Read on to find our wonderful collection of famous life quotes from some of the most famous authors and personalities. I hope you find inspiration from these famous quotes about life with pictures.
Best Famous Quotes about Life
Need some inspiration and motivation in life? There are so man life quotes said by famous people that you can try. Here are some of the best and famous quotes about life that will surely give you the motivation you need to keep moving.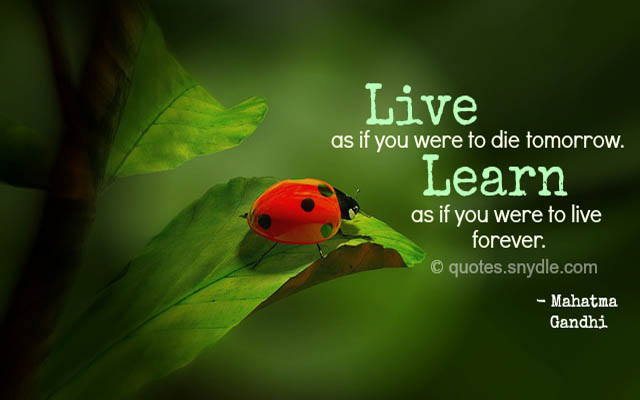 Live as if you were to die tomorrow. Learn as if you were to live forever.
― Mahatma Gandhi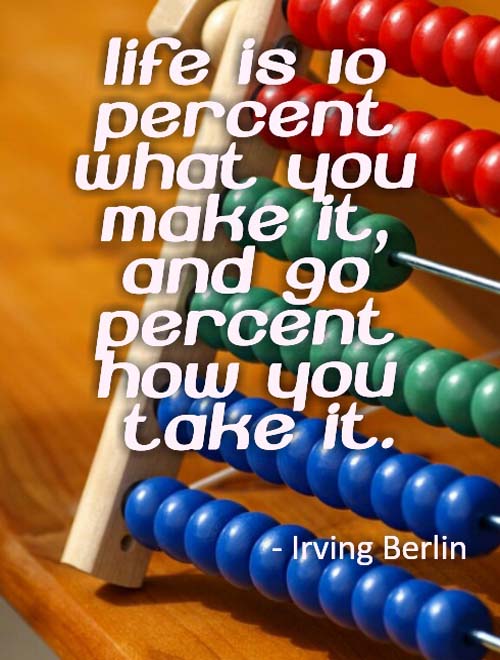 Life is 10 percent what you make it, and 90 percent how you take it
― Irving Berlin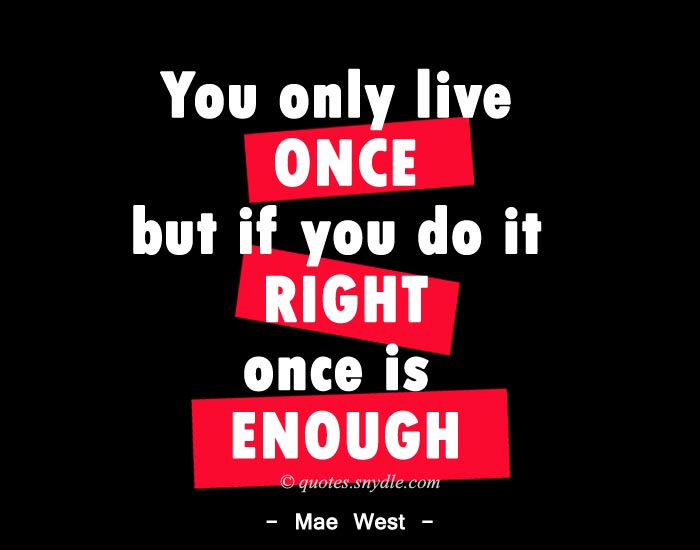 You only live once, but if you do it right, once is enough.
― Mae West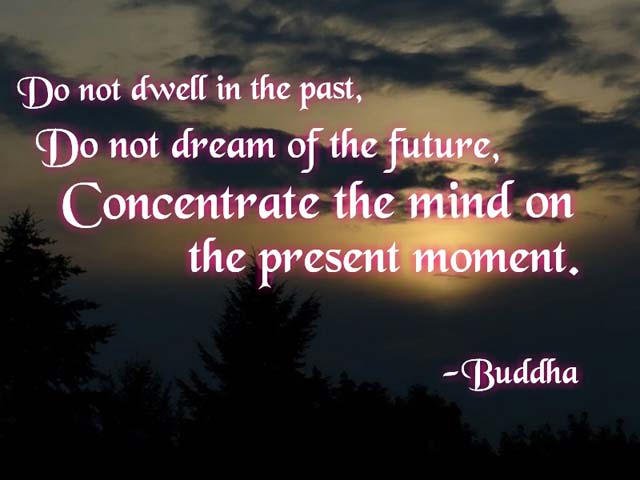 Do not dwell in the past, do not dream of the future, concentrate the mind on the present moment.
― Buddha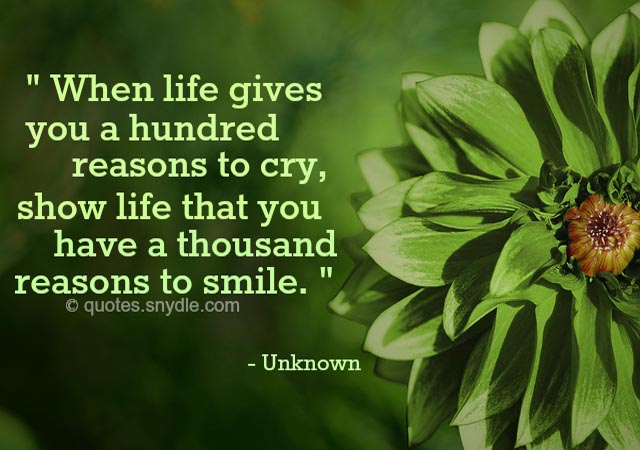 When life gives you a hundred reasons to cry, show life that you have a thousand reasons to smile.
― Unknown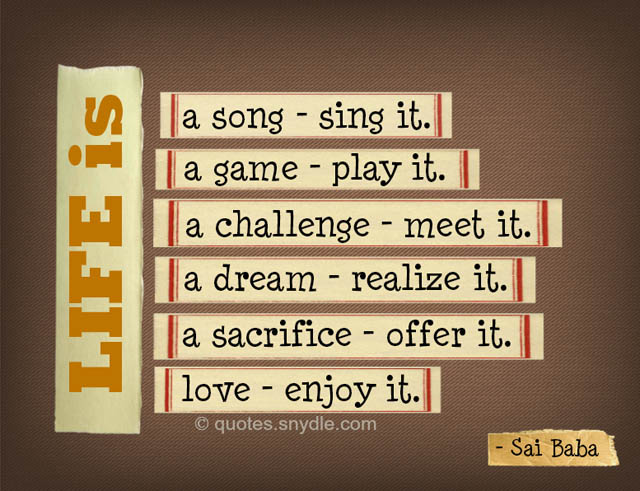 Life is a song – sing it. Life is a game – play it. Life is a challenge – meet it. Life is a dream – realize it. Life is a sacrifice – offer it. Life is love – enjoy it.
― Sai Baba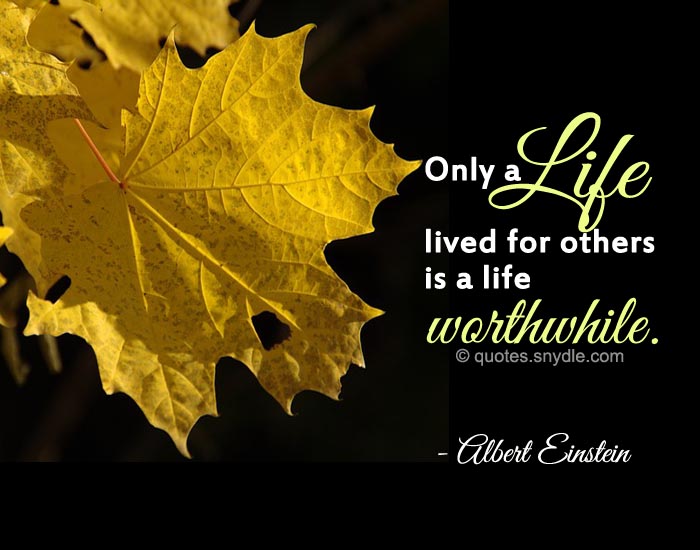 Only a life lived for others is a life worthwhile.
― Albert Einstein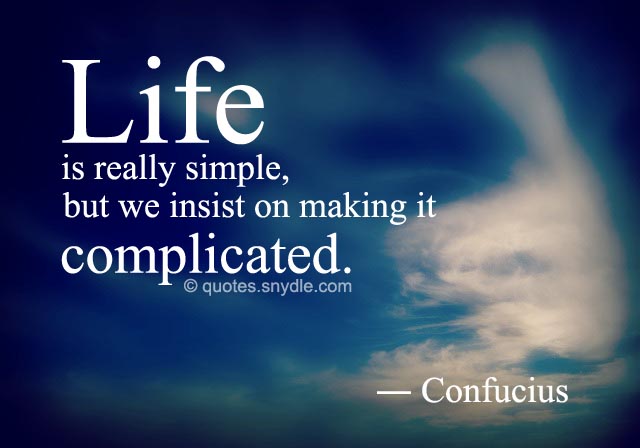 Life is really simple, but we insist on making it complicated.
― Confucius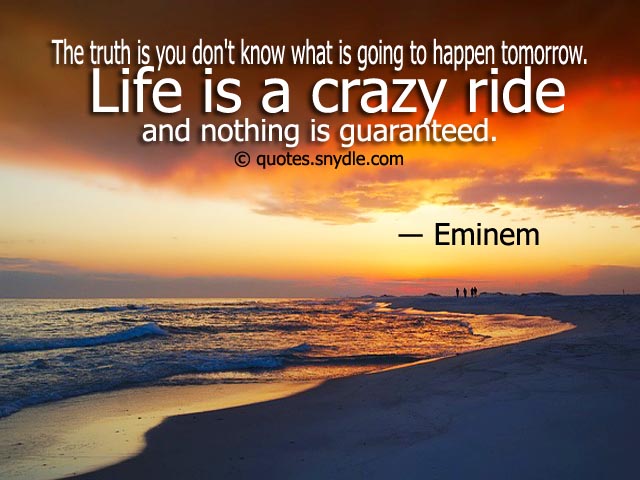 The truth is you don't know what is going to happen tomorrow. Life is a crazy ride, and nothing is guaranteed.
― Eminem
Famous Quotes about Life Lessons
Find some moral lesson and motivation through these famous quotes about life. Let these quotes ease the pain from the life's hindrances you may have.
If you love life, don't waste time, for time is what life is made up of
― Bruce Lee
The truth is, everyone is going to hurt you. You just got to find the ones worth suffering for.
― Bob Marley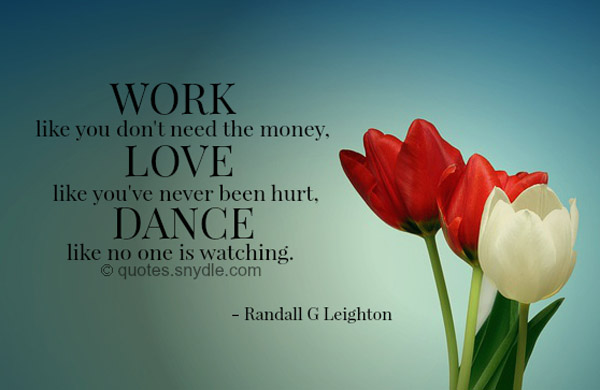 Work like you don't need the money, love like you've never been hurt and dance like no one is watching.
― Randall G Leighton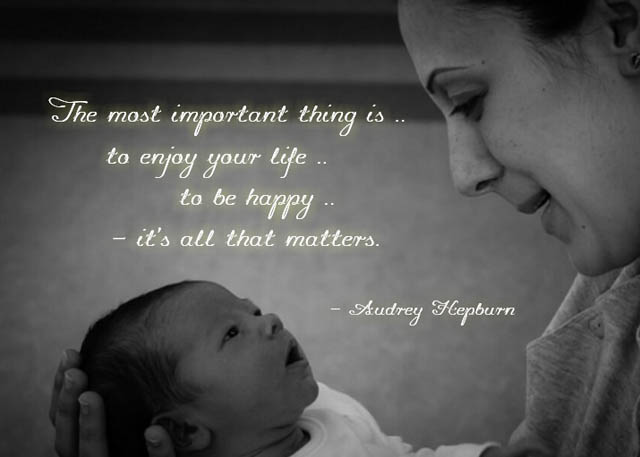 The most important thing is to enjoy your life – to be happy – it's all that matters.
― Audrey Hepburn
All life is an experiment. The more experiments you make the better.
― Ralph Waldo Emerson
Don't go around saying the world owes you a living. The world owes you nothing. It was here first.
― Mark Twain
Famous Life Quotes and Sayings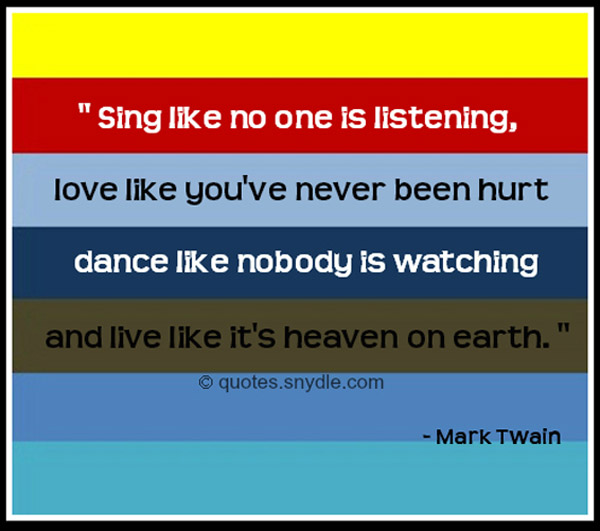 Sing like no one is listening, love like you've never been hurt, dance like nobody is watching, and live like it's heaven on earth.
― Mark Twain
In the end, it's not going to matter how many breaths you took, but how many moments took your breath away
― Shing Xiong
Change is the law of life. And those who look only to the past or present are certain to miss the future.
― John F. Kennedy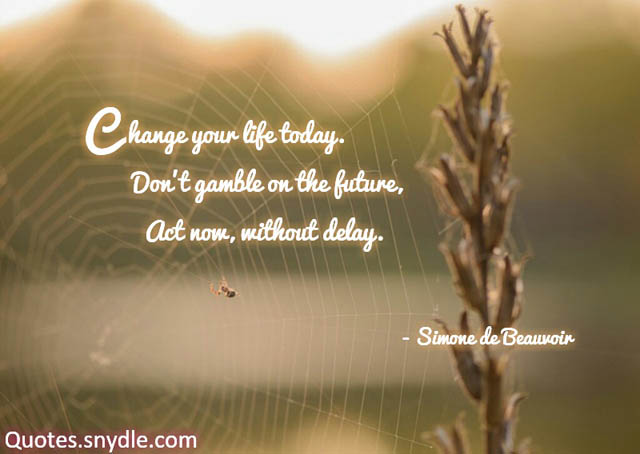 Change your life today. Don't gamble on the future, act now, without delay.
― Simone de Beauvoir
I have a simple philosophy: Fill what's empty. Empty what's full. Scratch where it itches.
― Alice Roosevelt Longworth
Famous Inspirational Quotes about Life
Throughout life people will make you mad, disrespect you and treat you bad. Let God deal with the things they do, cause hate in your heart will consume you too.
― Will Smith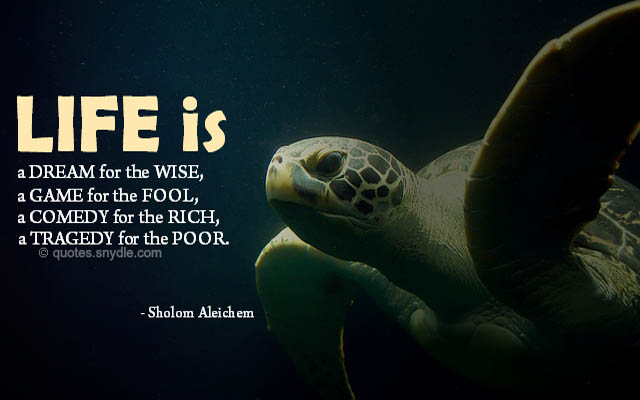 Life is a dream for the wise, a game for the fool, a comedy for the rich, a tragedy for the poor.
― Sholom Aleichem
When one door closes, another opens; but we often look so long and so regretfully upon the closed door that we do not see the one that has opened for us.
― Alexander Graham Bell
Life is a series of natural and spontaneous changes. Don't resist them – that only creates sorrow. Let reality be reality. Let things flow naturally forward in whatever way they like.
― Lao Tzu
You will never be happy if you continue to search for what happiness consists of. You will never live if you are looking for the meaning of life.
― Albert Camus
My formula for living is quite simple. I get up in the morning and I go to bed at night. In between, I occupy myself as best I can.
― Cary Grant
Famous Brainy Quotes about Life
Never tell your problems to anyone…20% don't care and the other 80% are glad you have them.
― Lou Holtz
Be who you are and say what you feel because those who mind don't matter and those who matter don't mind.
― Dr. Seuss
In three words I can sum up everything I've learned about life: It goes on.
― Robert Frost
Life is what happens while you are busy making other plans.
― John Lennon
A man who dares to waste one hour of time has not discovered the value of life.
― Charles Darwin