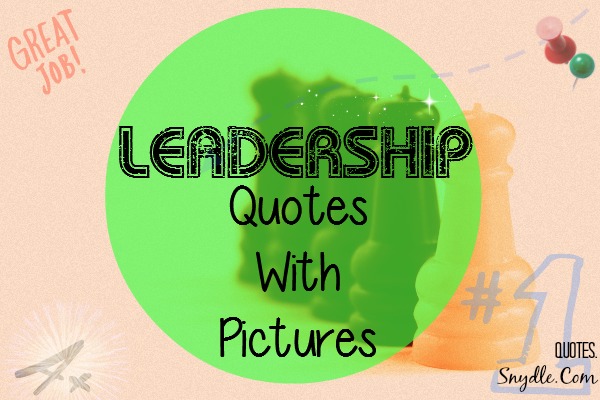 Leadership is a quality which inspires others to lead the way, to change how they are.  But still some people will need more than just their confidence to lead the way, for those there are many quotes and sayings which help boost their confidence. These leadership quotes are really helpful for those who are not sure of their abilities and will need more motivation. A true leader is that person who helps others realize their potential and strive to perform better. Here's a few leadership quotes for everyone with pictures.
Teacher Leadership Quotes:
Teachers are one of the most important part of your life as a good teacher will bring out those hidden abilities within you and inspire you to go and seek your dreams. Here's a few of the most inspiring teacher leadership quotes.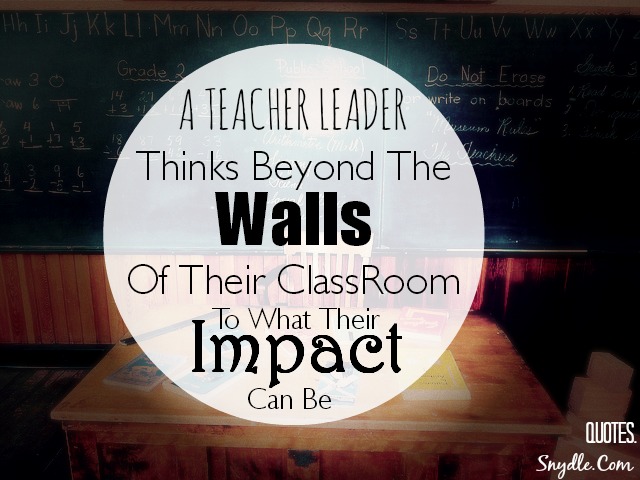 A teacher leader thinks beyond the walls of their classroom to what their impact can be.
A teacher leader doesn't just talk the talk. They turn it into concrete measures that can be applied.
There are a lot of people who call themselves teachers or leaders, but they're really just propagandists.

——Mos Def Quotes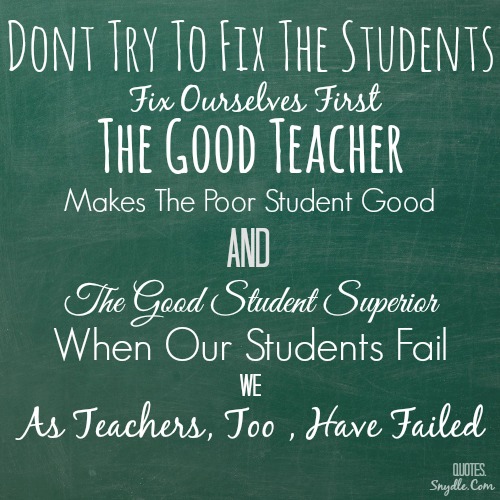 Don't try to fix the students, fix ourselves first. The good teacher makes the poor student good and the good student superior . when our students fail, we, as teachers, too, have failed.

Marva Collins
If kids come to us from strong, healthy functioning families, it makes our job easier. If they do not come to us from strong , healthy, functioning families, it makes our job more important.

Barbara Colorose
Famous Leadership Quotes:
There are a few of those famous leadership quotes that can be a great choice to inspire anyone at any moment and situation in life. Here's a few of those famous leadership quotes.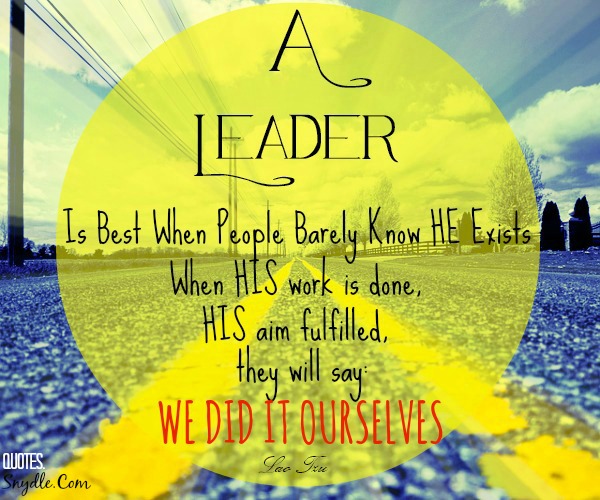 A leader is best when people barely know he exists, when his work is done, his aim fulfilled, they will say: we did it ourselves. —Lao Tzu
The first responsibility of a leader is to define reality. The last is to say thank you. In between, the leader is a servant. —Max DePree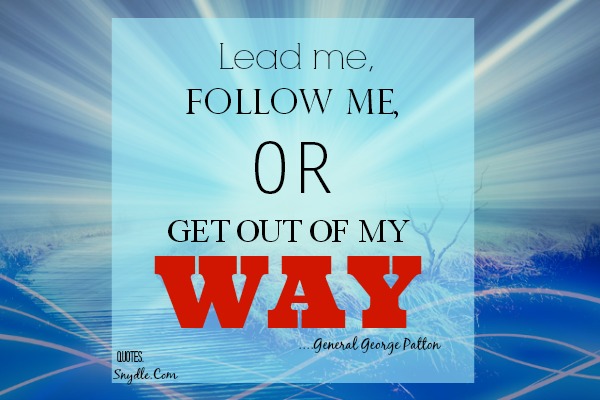 Lead me, follow me, or get out of my way.

— General George Patton
The most dangerous leadership myth is that leaders are born-that there is a genetic factor to leadership. That's nonsense; in fact, the opposite is true. Leaders are made rather than born.

—Warren Bennis
The best executive is the one who has sense enough to pick good men to do what he wants done, and self-restraint enough to keep from meddling with them while they do it.

—Theodore Roosevelt
Conformity is the jailer of freedom and the enemy of growth

John F Kennedy
Great Leadership Quotes:
Great leaders come by us once in a while and they create new benchmarks in leadership. Regardless of origin, religion or age great leaders are an inspiration to today's Man. Here are a few of those great leadership quotes :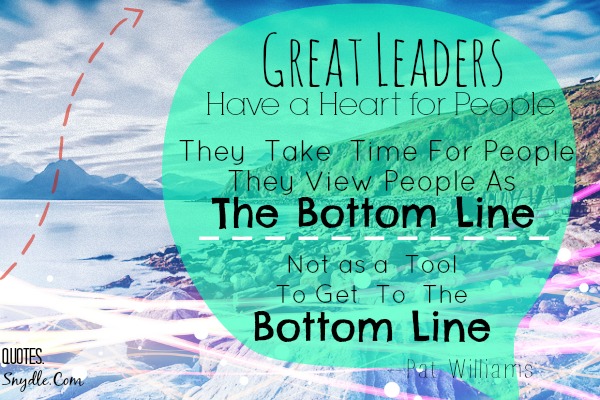 Great leaders have a heart for people. They take time for people. They view people as the bottom line, not as a tool to get to the bottom line.
-Pat Williams

All of the great leaders have had one characteristic in common: it was the willingness to confront unequivocally the major anxiety of their people in their time. This, and not much else, is the essence of leadership.
— John Kenneth Galbraith

The very essence of leadership is that you have to have a vision. It's got to be a vision you articulate clearly and forcefully on every occasion. You can't blow an uncertain trumpet.

—Reverend Theodore Hesburgh
 Our Problems Are Man-made, Therefore they may be solved by Man. No matter of Human destiny is beyond human beings.

John F. Kennedy
Inspirational Leadership Quotes:
leadership requires you to inspire people, to make them strive to bring out their ultimate qualities. Here's a few inspirational leadership quotes to help you inspire others: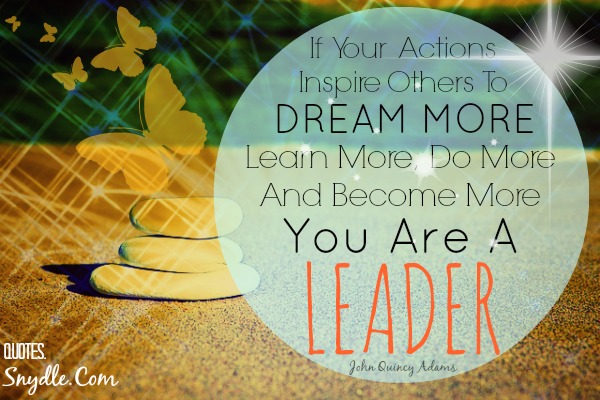 If your actions inspire others to dream more,

learn more, do more and become more,

you are a leader.
—-John Quincy Adams
In matters of style ,

swim with the current;

in matters of principle,

stand like a rock

—Thomas Jefferson
The challenge of leadership is to be strong, but not rude; be kind, but not weak; be bold, but not bully; be thoughtful, but not lazy; be humble, but not timid; be proud, but not arrogant; have humor, but without folly.

—Jim Rohn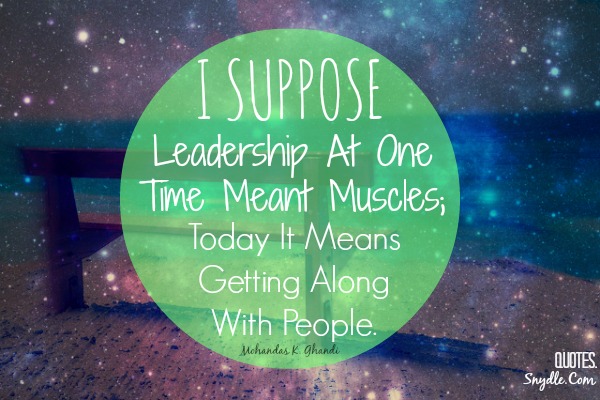 I suppose leadership at one time meant muscles; but today it means getting along with people.
–Mohandas K. Ghandi
Funny Leadership Quotes:
Don't tell people how to do things, tell them what to do and let them surprise you with their results.

-George S. Patton
A leader is best when people barely know he exists, not so good when people obey and acclaim him, worse when they despise him. But of a good leader who talks little when his work is done, his aim fulfilled, they will say: We did it ourselves.

–Lao Tzu
You can build a throne with bayonets, but you can't sit on it for long.

–Boris Yeltsin
Best Leadership Quotes:
Great leadership does not mean running away from reality. Sometimes the hard truths might just demoralize the company, but at other times sharing difficulties can inspire people to take action that will make the situation better

– John Kotter
A true leader has the confidence to stand alone, the courage to make tough decisions, and the compassion to listen to the needs of others. He does not set out to be a leader, but becomes one by the equality of his actions and the integrity of his intent.

—Douglas MacArthur
Leadership Quotes By Women:
Women have been leading the World for quite a few decades and here's a few Leadership Quotes By Women to inspire our Women Readers .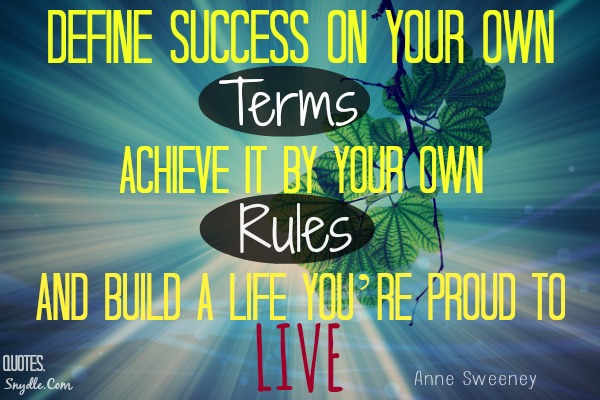 Define success on your own terms, achieve it by your own rules, and build a life you're proud to live.

– Anne Sweeney
I work really hard at trying to see the big picture and not getting stuck in ego. I believe we're all put on this planet for a purpose, and we all have a different purpose… When you connect with that love and that compassion, that's when everything unfolds.

– Ellen DeGeneres
I don't believe in guilt, I believe in living on impulse as long as you never intentionally hurt another person, and don't judge people in your life. I think you should live completely free.

–Angelina Jolie
I believe in pink. I believe that laughing is the best calorie burner. I believe in kissing, kissing a lot. I believe in being strong when everything seems to be going wrong. I believe that happy girls are the prettiest girls. I believe that tomorrow is another day and I believe in miracles.

– Audrey Hepburn
It is our choices, that show what we truly are, far more than our abilities.

– J.K Rowling
Christian Leadership Quotes: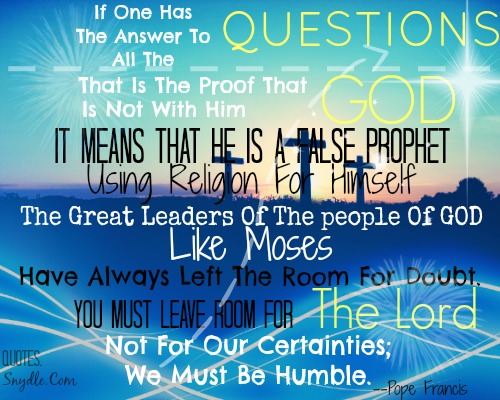 If one has the answers to all the questions – that is the proof that God is not with him. It means that he is a false prophet using religion for himself. The great leaders of the people of God, like Moses, have always left room for doubt. You must leave room for the Lord, not for our certainties; we must be humble.
-Pope Francis
We sincerely hope these Leadership Quotes have inspired you to make your mark and inspire others . Please follow us for more interesting quotes and sayings.