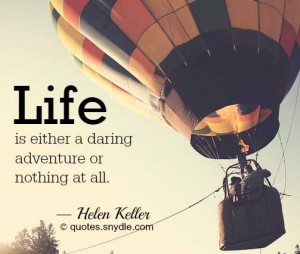 Life can be very complex as we all know, and everyone has at one time reached a crossroads in their lives where crucial decisions have had to be made. Situations can cause people to act or react differently and change their destinies.
Words, sayings and quotes come to the rescue time and time again. It is life changing quotes that can enable you to carefully weigh the options you are faced with, and help you to make the best decisions for your life and especially if you are looking to make a positive change in your personal life and also impact the lives of others around you. Below, we compile some of the best and inspirational quotes that can definitely change your life.
Best Life Changing Quotes
Many lives have been changed as a result of words of wisdom and inspiration in the form of quotes written by men and women throughout the ages. With some inspiring quotes that change life, one can definitely change the way they think and the way they respond to life. Get inspiration with these life changing quotes and sayings.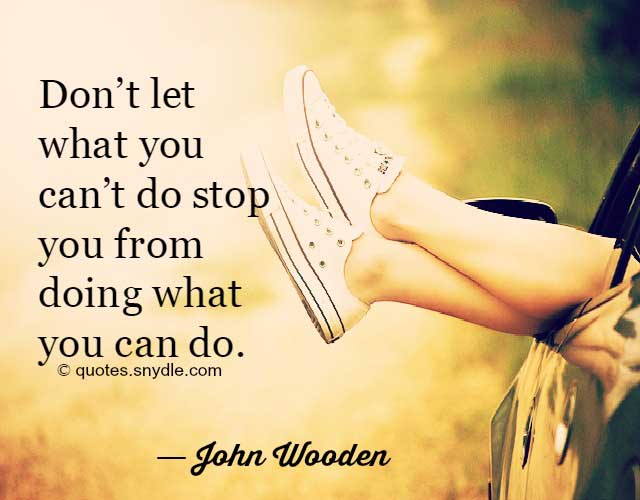 Don't let what you can't do stop you from doing what you can do.
―John Wooden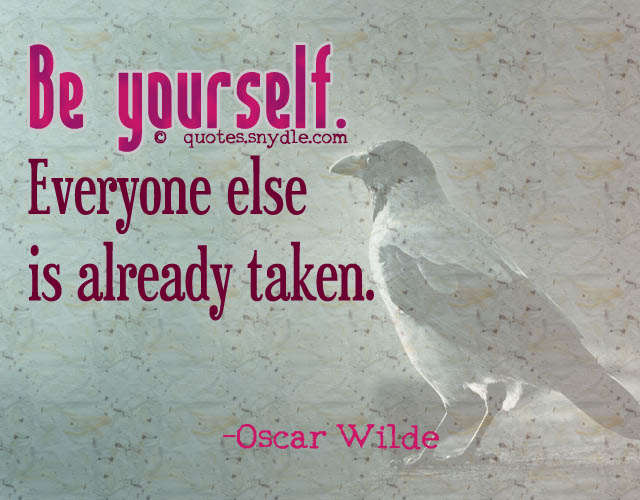 Be yourself. Everyone else is already taken.
― Oscar Wilde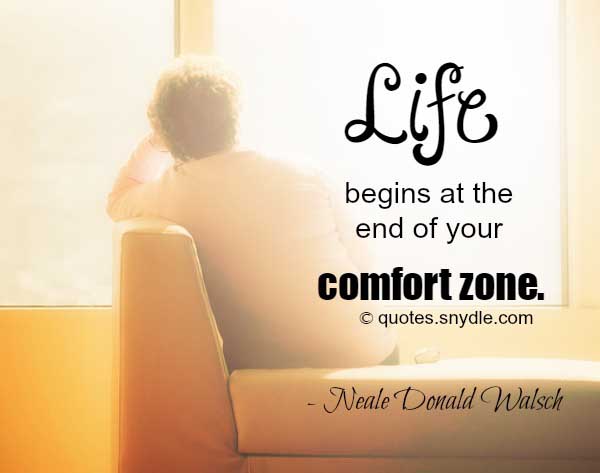 Life begins at the end of your comfort zone.
― Neale Donald Walsch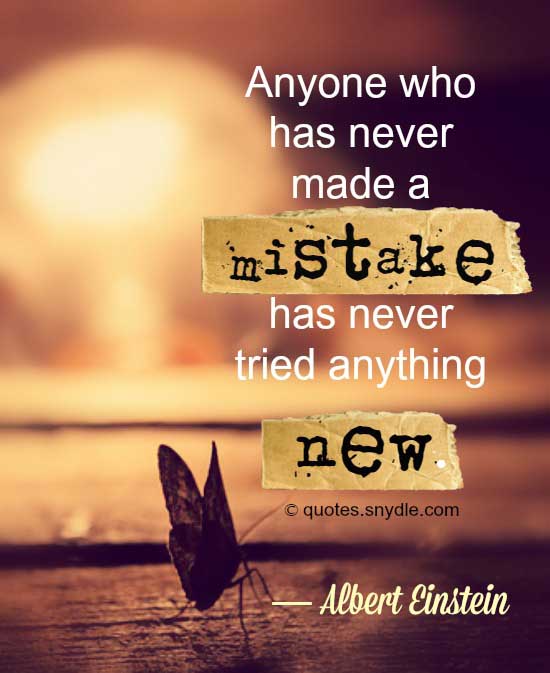 Anyone who has never made a mistake has never tried anything new.
―Albert Einstein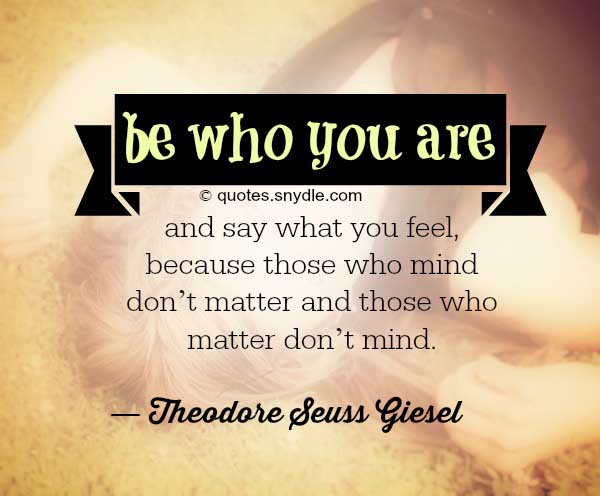 Be who you are and say what you feel, because those who mind don't matter and those who matter don't mind.
― Theodore Seuss Giesel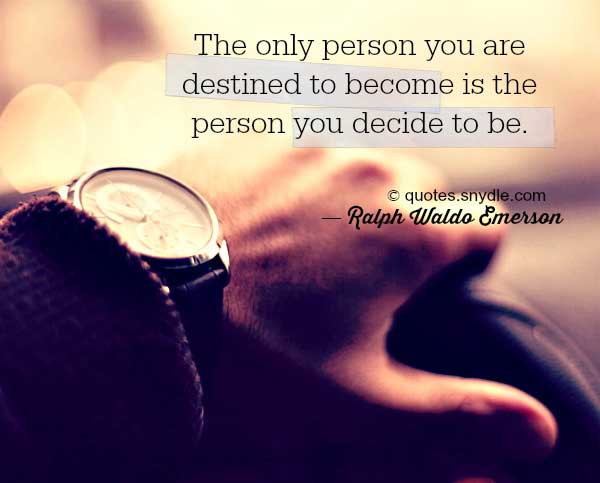 The only person you are destined to become is the person you decide to be.
― Ralph Waldo Emerson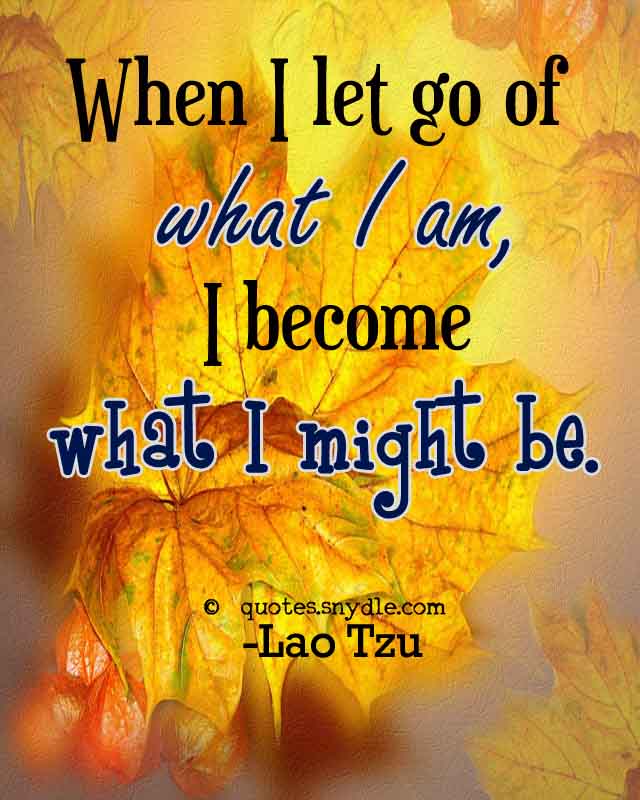 When I let go of what I am, I become what I might be.
― Lao Tzu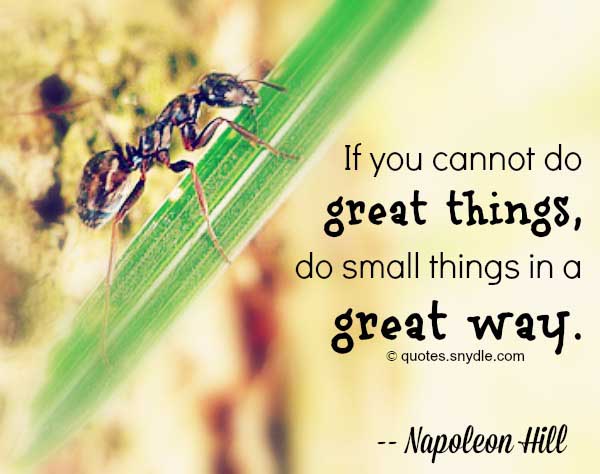 If you cannot do great things, do small things in a great way.
― Napoleon Hill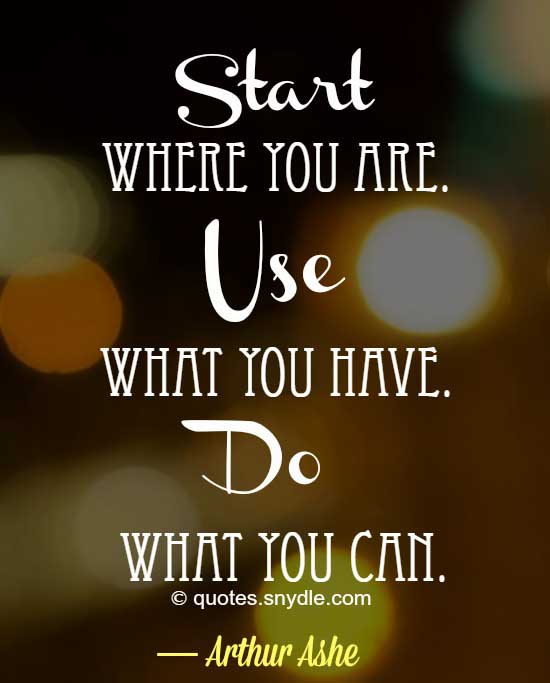 Start where you are. Use what you have. Do what you can.
― Arthur Ashe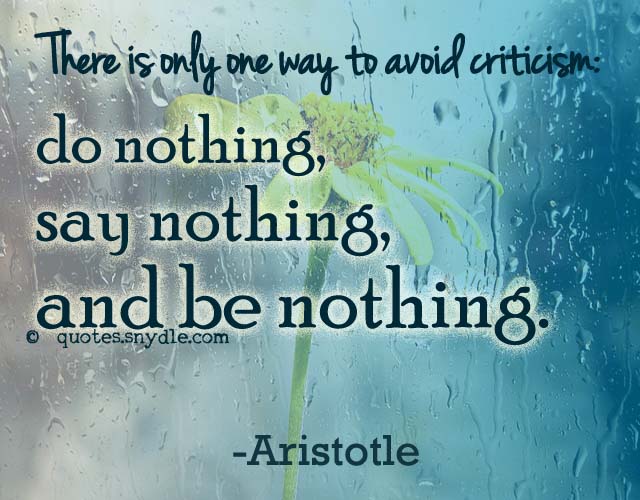 There is only one way to avoid criticism: do nothing, say nothing, and be nothing.
― Aristotle
Quotes about Changing Your Life
A word in season can make a huge difference in your life and because others have walked the same path that you are now walking, you should be inspired to know that even the best of all have been faced with situations that called upon them to make some very vital and crucial decisions which may have not made sense to those around them at the time, but in so doing changed the course of their lives.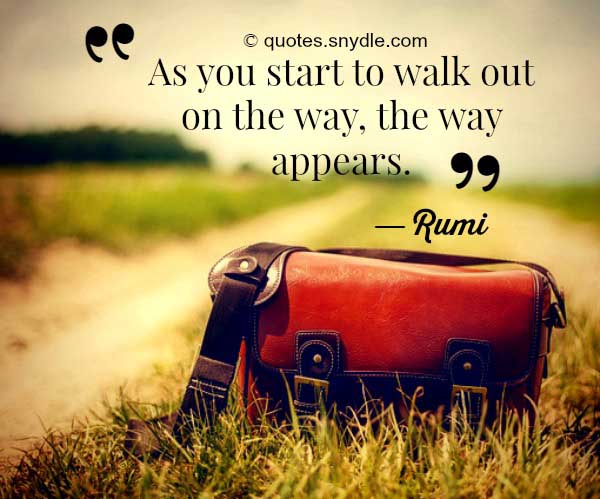 As you start to walk out on the way, the way appears.
― Rumi
It does not matter how slowly you go as long as you do not stop.
― Confucius
Whatever you can do, or dream you can, begin it. Boldness has genius, power and magic in it.
― Johann Wolfgang von Goethe
It is never too late to be what you might have been.
— George Eliot
If you don't design your own life plan, chances are you'll fall into someone else's plan. And guess what they have planned for you? Not much.
―Jim Rohn
Just know, when you truly want success, you'll never give up on it. No matter how bad the situation may get.
― Unknown
Always be a first-rate version of yourself instead of a second-rate version of someone else.
― Judy Garland
Inspirational Life Changing Quotes
Here are more inspiring quotes about changing you life. Mentioned by famous people all over the world, we also put these quotes into pictures for you to share and enjoy.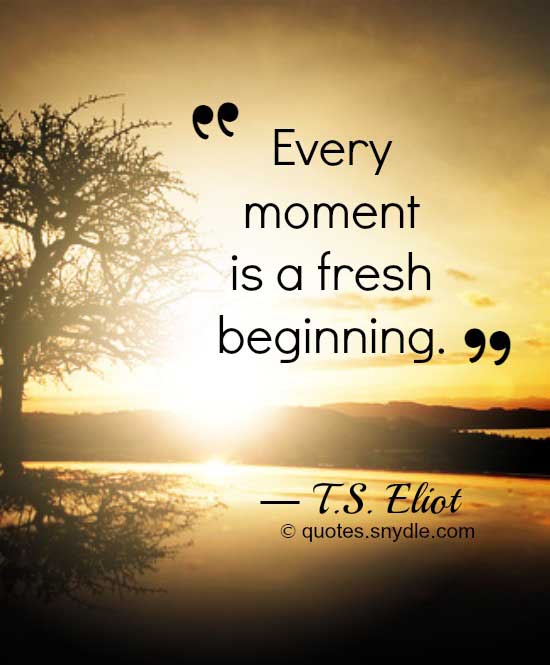 Every moment is a fresh beginning.
― T.S. Eliot
Learn from Yesterday, live for Today, hope for Tomorrow.
― Albert Einstein
You change your life by changing your heart.
— Max Lucado
Life moves pretty fast. If you don't stop and look around once in a while, you could miss it.
― Ferris Bueller
Accept responsibility for your life. Know that it is you who will get you where you want to go, no one else.
― Les Brown
Do not go where the path may lead, go instead where there is no path and leave a trail.
― Ralph Waldo Emerson
Life is either a daring adventure or nothing at all.
― Helen Keller
He who asks a question remains a fool for five minutes. He who does not ask remains a fool forever.
― Chinese Proverb
Don't be afraid to stand for what you believe in, even if that means standing alone.
― Unknown
Amazing Life Changing Quotes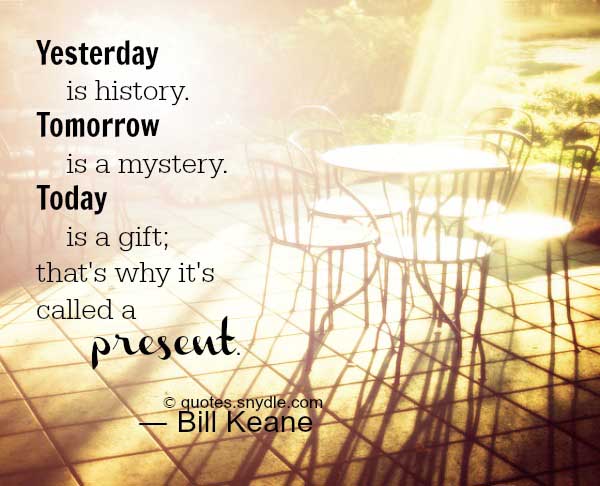 Yesterday is history. Tomorrow is a mystery. Today is a gift; that's why it's called a present.
― Bill Keane
In three words I can sum up everything I've learned about life: it goes on.
― Robert Frost
I don't regret the things I've done, I regret the things I didn't do when I had the chance.
― Unknown
To thrive in life you need three bones. A wishbone. A backbone. And a funny bone.
— Reba McEntire
To accomplish great things, we must not only act, but also dream; not only plan, but also believe.
― Anatole France
Believe in yourself. Have faith in your abilities. Without a humble but reasonable confidence in your own powers you cannot be successful or happy.
― Norman Vincent Peale
The man who makes no mistakes does not usually make anything.
― William Connor Magee
One of the most important keys to Success is having the discipline to do what you know you should do, even when you don't feel like doing it.
― Unknown