Love is a special feeling and there's many reasons to make your loved ones smile with a few sweet words and quotes. Romantic quotes express the emotions which you were unable to express normally and remind your loved ones of the Love you have for them. These most romantic quotes will surely find a place in everyone's heart and make them smile. Whether you are looking for romantic quotes for a special day, for writing in a card or just to make your loved one feel special here's a special collection of Romantic Quotes which will surely make you smile and your loved ones happy.
Romantic Quotes :
Romantic Quotes can make the Special person in your life smile and feel even more special. There are a whole lot of occasions when a romantic quote is useful for you. Love is a feeling everyone cherishes throughout the year so surprise your loved ones with some of these romantic quotes and romantic love quotes.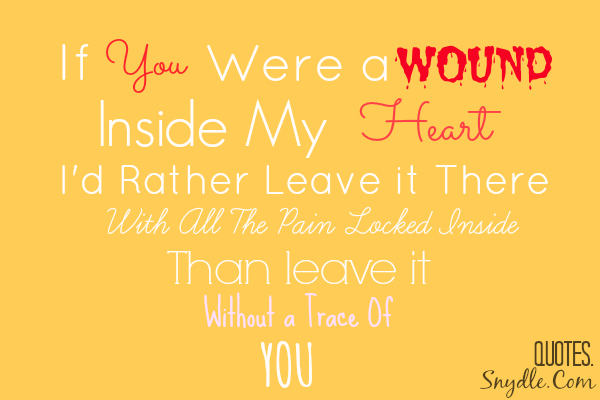 If you were a wound inside my heart,I'd rather leave it there with all the pain locked inside than leave it without a trace of you…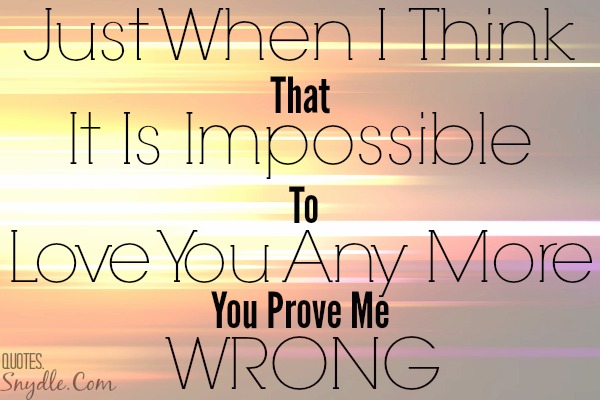 Just When I Think That, It Is Impossible ,To Love You Any More…..You Prove Me Wrong ….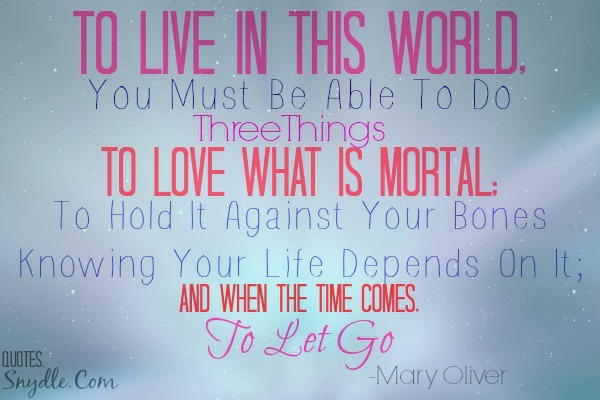 To Live In This World,

You Must Be Able To Do Three Things

To Love What Is Mortal

To Hold It Against Your Bones

Knowing Your Life Depends On It ;

And When The Time Comes,

To Let Go

                     –Mary Oliver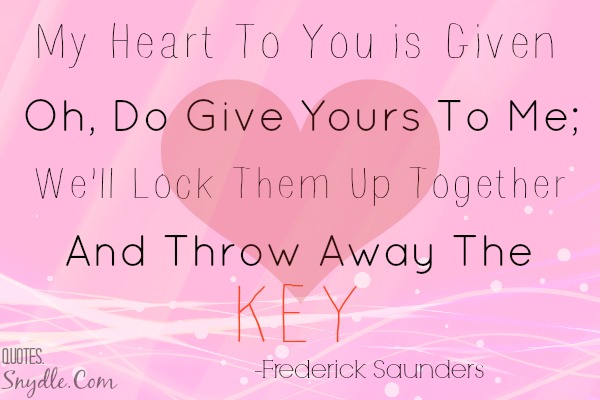 My Heart To You is Given

Oh, Do Give Yours To Me;

We'll Lock Them Up Together

And Throw Away The Key

                                      –Frederick Saunders
It takes two special people,

To make a loving pair.

There's a joy just being around You,

A feeling of Love to share.
 Most Romantic Quotes :
Here are a few of the Most Romantic Quotes for the most special persons and occassions. Do share the Love and make your Loved ones Smile. .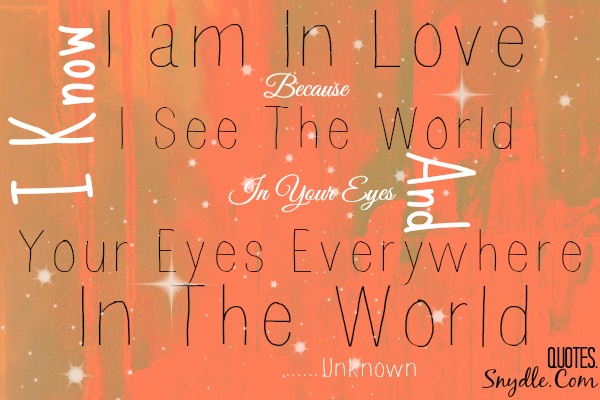 I Know I am In Love

Beacuse, I see The World

In Your Eyes And,

Your Eyes Everywhere In The World.

The Best & most beautiful things in the world cannot be seen or even touched. They must be felt with the Heart.

—Hellen Keller
Being Deeply Loved By Someone Gives You Strength ,

While Loving Someone Deeply Gives You Courage.
I Find Your Lips,

So kissable.

and your Kiss,

Unmissable.

Your Fingertips,

So touchable.

And Your Eyes,

Irresistable
Romantic Quotes For Her :
The special Woman in your life will make your life complete and give you so many special moments to cherish. Make her feel special with these romantic quotes for her .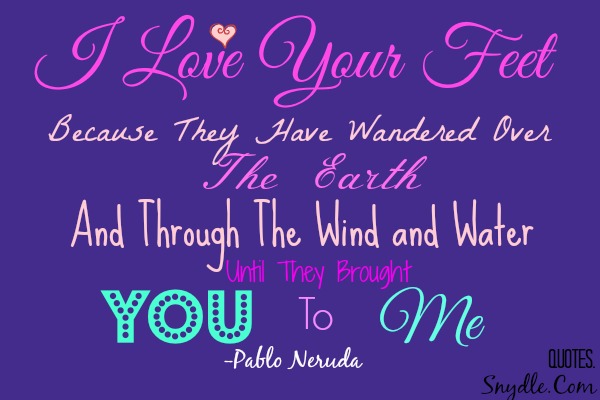 I Love Your Feet Because

They have Wandered Over

The Earth And Through The Wind

and Water Until They Brought

You to Me

                           —-Pablo Neruda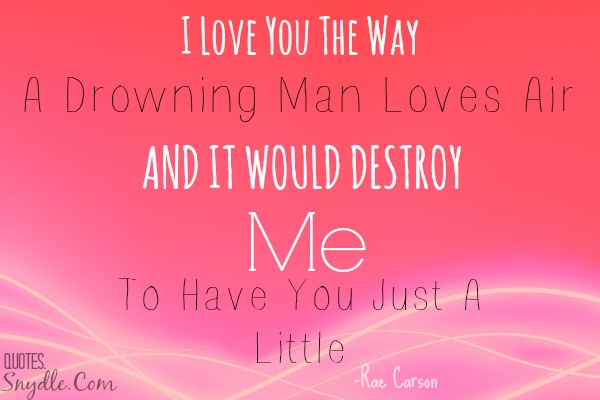 I Love You The Way

A Drowning Man Loves Air

And It Would Destroy Me

To Have You Just A Little

—Rae Carson
I Love You For Who You Are From The Inside .

The Lovely Looking Outside is Just a Bonus  ..
I almost wish we were Butterflies and liv'd but three summer days- three such days with you I could fill with more delight than fifty common years could ever contain

—John Keats
Romantic Quotes For Him :
Your Special Man also loves to be surprised with sweet nothings and romantic quotes sometimes and here's some of the best romantic quotes for him to make him feel special.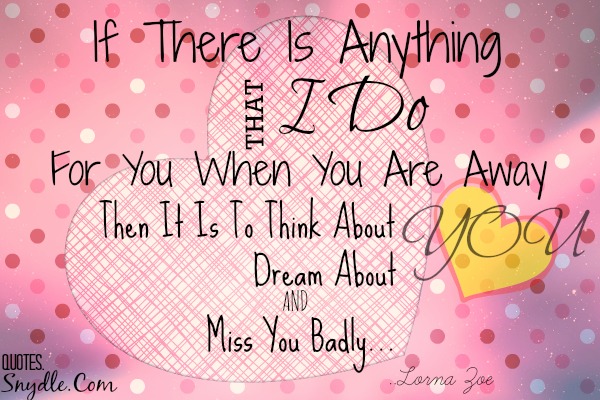 If There Is Anything That I Do For You When You are Away

Then It Is To Think About You,

Dream About You

And Miss You Badly   . .

     —Lorna Zoe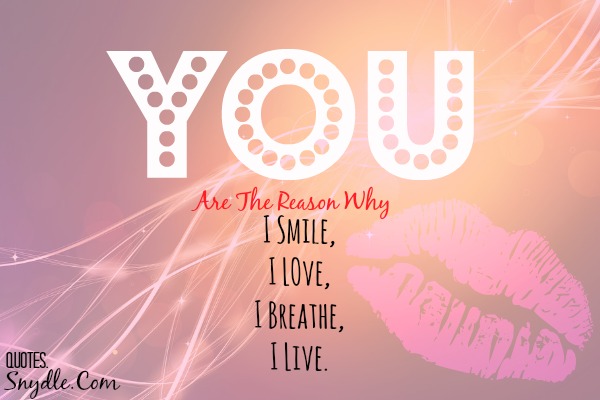 You Are The Reason Why

I Smile,

I Love,

I Breathe,

I Live.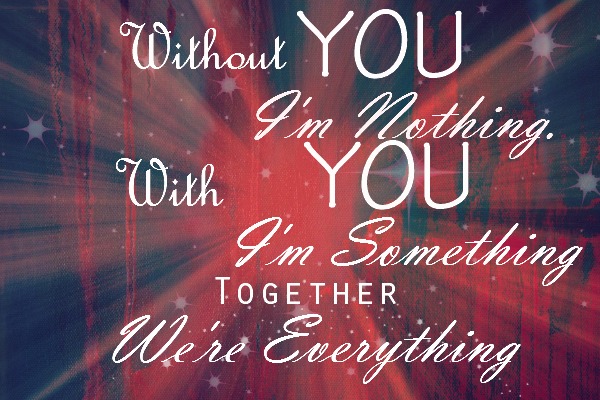 Without You , I'm Nothing.

With You, I'm Something

Together, We're Everything
I want you Today , and Tomorrow, and Next Week , and for the rest of my Life . .
Some Love One .. Some Love Two  . .

I Love One . .That is You !!!
Within You I Lose Myself,

Without You I Find myself Wanting

To become Lost Again .
Everyone says you only fall in love once,

but that's not true,

beacuse everytime I see You

I fall in Love all over again.
Best Romantic Quotes:
Here's some of the Best romantic quotes for your loved ones to make them feel special. Choose the best one and see how they feel special with these lovely romantic quotes.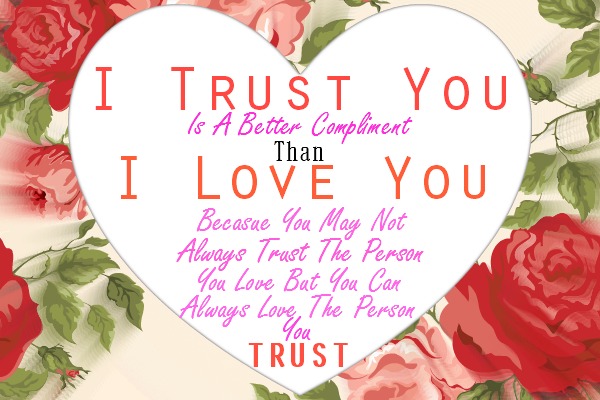 "I TRUST YOU"

Is a Better Compliment Than

"I LOVE YOU"

Because You May Not

Always Trust The Person

You Love But You Can

Always Love The Person

You Trust!!!
Someday when the pages of my Life end,

I know that you will be one of its most

Beautiful chapters.
True Love is like Ghosts, Which everybody talks abput and few have seen.

–La Rochefoucauld
I love Your Curly hair.

I love Your Bright blue Eyes.

I love our inside Jokes.

i love your Smile.

I love your Sleepy Voice.

I love your Sarcasm.

I love Your Good Morning Texts.

I love your Laugh.

I love that Sweatshirt you give to me when I'm cold.

I Love Your Kisses

I love our Late Night conversations.

I love your cologne.

I love the way you lift me off the ground when you Hug me.

I love the way you look at me.

I love You
One Day I Caught Myself smiling for no reason,

then I realized I was thinking of You.
To be Brave is to Love Unconditionally without Expecting anything in return.

–Madonna
Grow old with me1 The best is yet to be . .

—Robert Browning
Cute Romantic Quotes :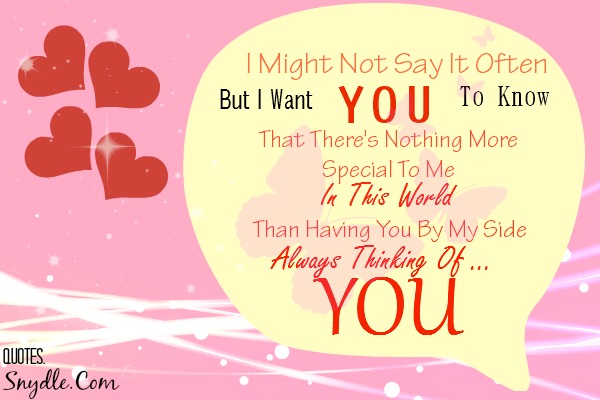 I Might Not Say It Often

But I Want You To Know

That There's Nothing More

Special To Me In This World

Than Having You By My Side

Always Thinking Of

You !!
We Didn't Realize We Were Making MEMORIES

We Just Knew We Were Having FUN .. ..
I forgot Your name . . .

Can I call you "Mine"?

In that case . .

I forgot my name too !!

You can call me "Yours"!!
When I grow up ,

I want a son First ,

then a Daughter;

So my son would Beat up any boy

That makes my little girl cry!!!
Love me or Hate me,

Both are in my Favor ..

If you Love me , I'll always be in your Heart

If you Hate me, I'll always be in your Mind . ..
These were soome of the best Romantic Quotes for everyone and every situation. Do keep visiting Quotes.Snydle.com for more such quotes and sayings.