Communication is the key to a long, healthy and lasting relationship, but a lot of people take it for granted. Sure, actions may speak louder than words, but sometimes, people need to really hear what you feel about them. Nothing compares to the feeling we get when we hear the words, "I love you". This short sentence sends shivers to ourspines and makes our toes curl. Be sure to express your love even with few words. Short love quotes and sayings are one perfect way to do that. Browse and enjoy these short quotes about love that you can dedicate to your someone special.
Short Quotes about Love
A feeling of love, affection and happiness washes over us and makes our hearts sing. Even with few words, your significant other will feel appreciated and loved, so make sure to express your feeling to them thru words. If you're not good with words, short yet sweet love quotes are the perfect option to choose.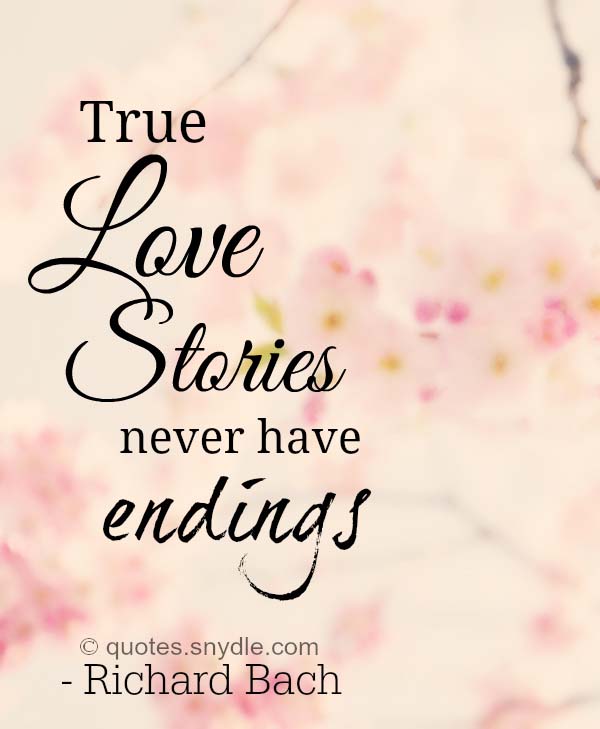 True love stories never have endings.
— Richard Bach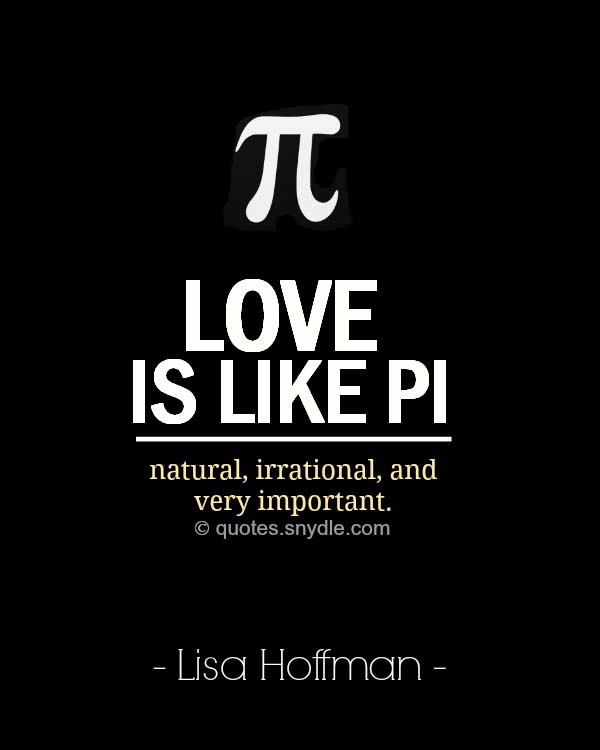 Love is like pi – natural, irrational, and very important.
— Lisa Hoffman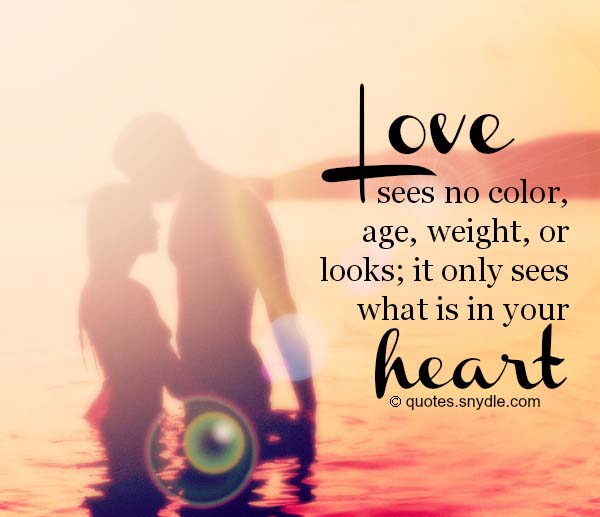 Love sees no color, age, weight, or looks; it only sees what is in your heart.
— Unknown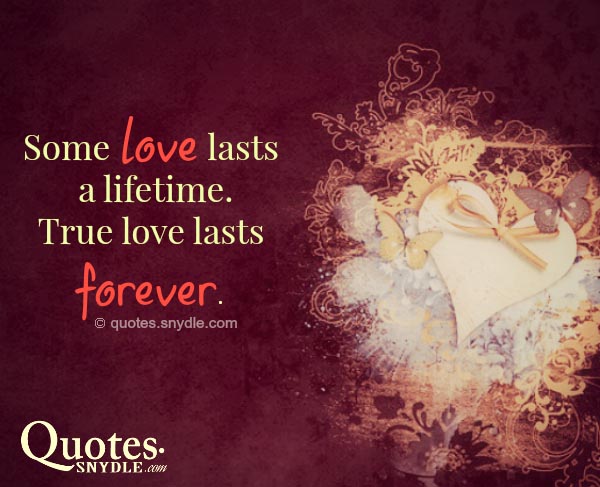 Some love lasts a lifetime. True love lasts forever.
— Unknown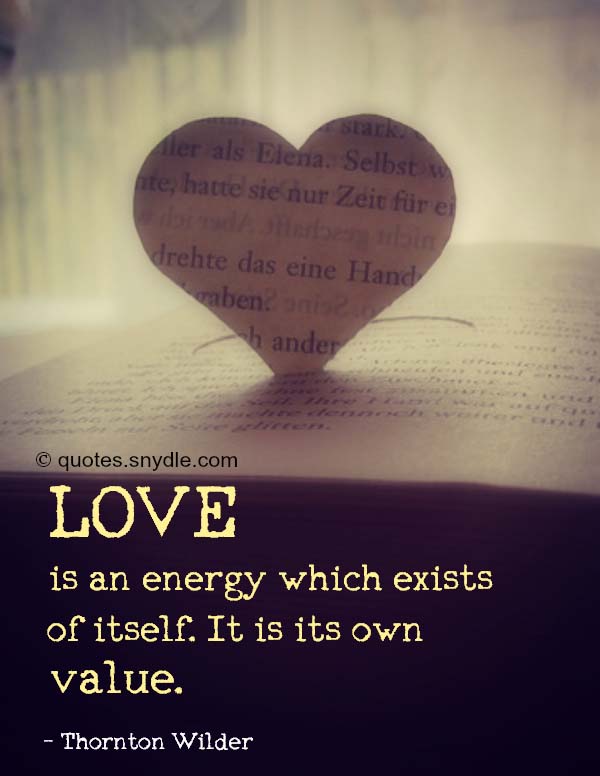 Love is an energy which exists of itself. It is its own value.
— Thornton Wilder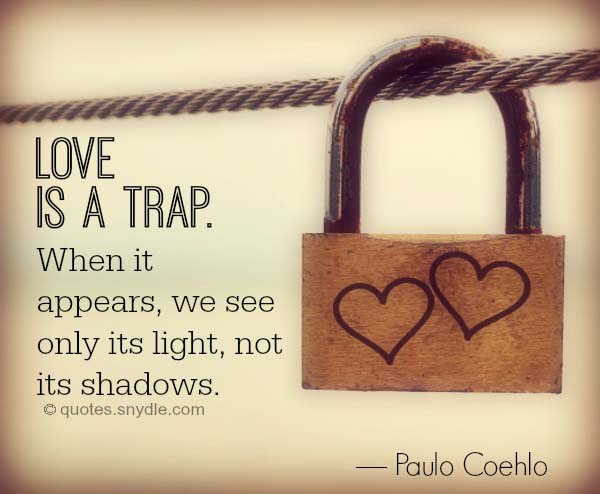 Love is a trap. When it appears, we see only its light, not its shadows.
— Paulo Coehlo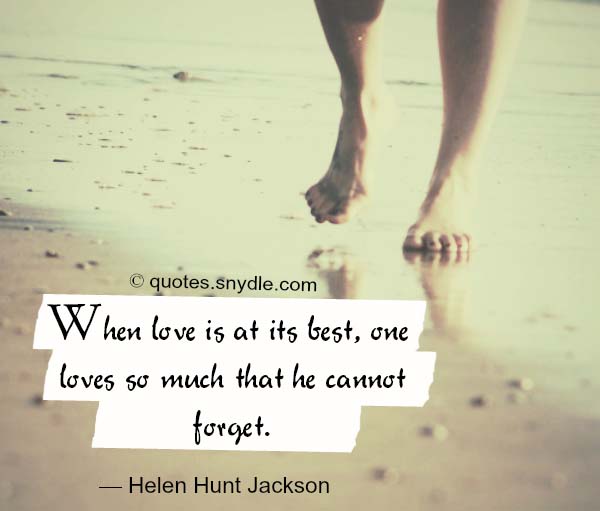 When love is at its best, one loves so much that he cannot forget.
— Helen Hunt Jackson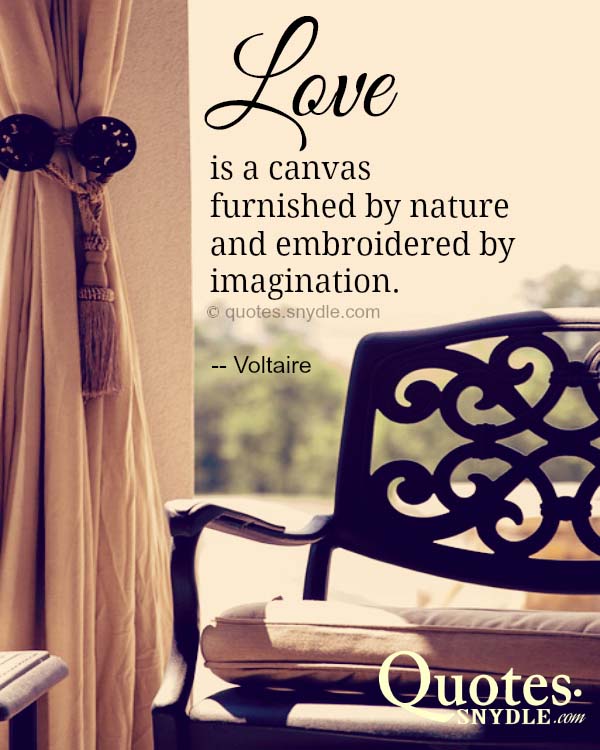 Love is a canvas furnished by nature and embroidered by imagination.
— Voltaire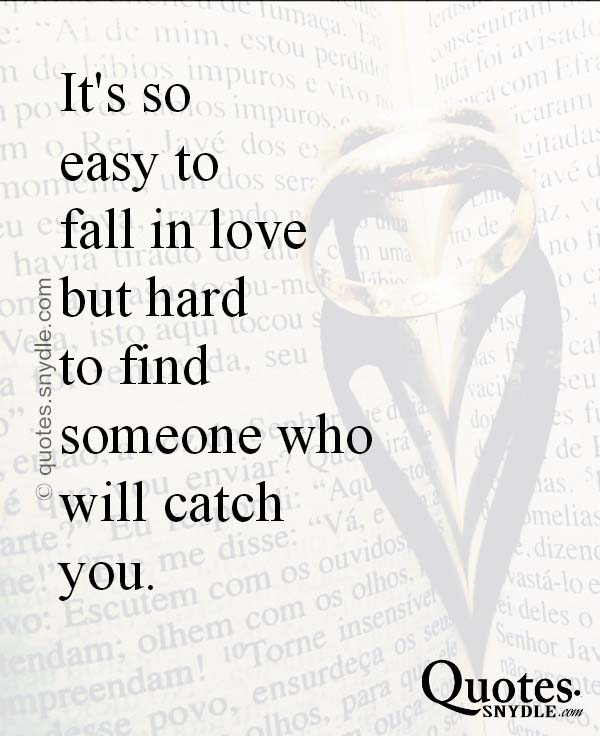 It's so easy to fall in love but hard to find someone who will catch you.
— Unknown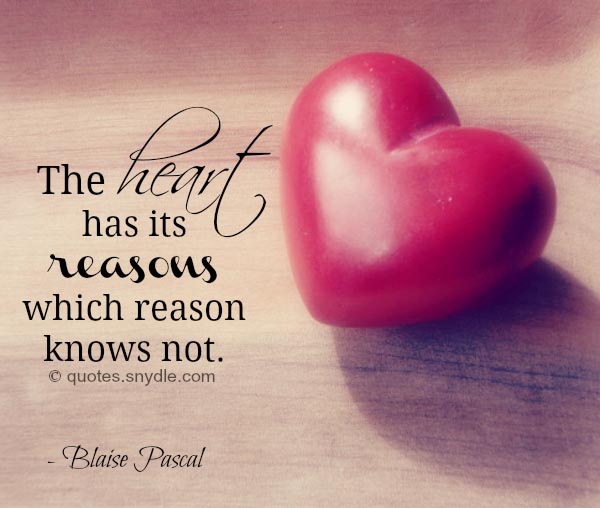 The heart has its reasons which reason knows not.
— Blaise Pascal
Short Love Quotes and Sayings
If writing notes and letters is not your forte, don't lose hope—love quotes are here to save you! The internet provides a catalog of sweet messages of love and phrases of passion that is sure to get the message across.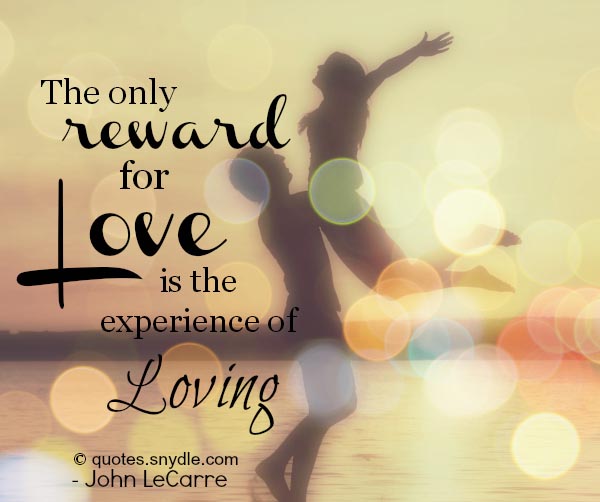 The only reward for love is the experience of loving.
— John LeCarre
All mankind love a lover.
— Ralph Waldo Emerson
Pleasure of love lasts but a moment, Pain of love lasts a lifetime.
— Bette Davis
You can give without loving, but you cannot love without giving.
— Amy Carmichael
Love is an act of endless forgiveness, a tender look which becomes a habit.
— Peter Ustinov
Love can make you do things that you never thought possible!
— Phil Collins
Short Love Quotes for Him
Boys may have done good things and it would be nice to acknowledge even the simplest thing that they do. The short quotes about love for him that I will suggest are just simple phrases of acknowledgement for the love and care your man gives to you.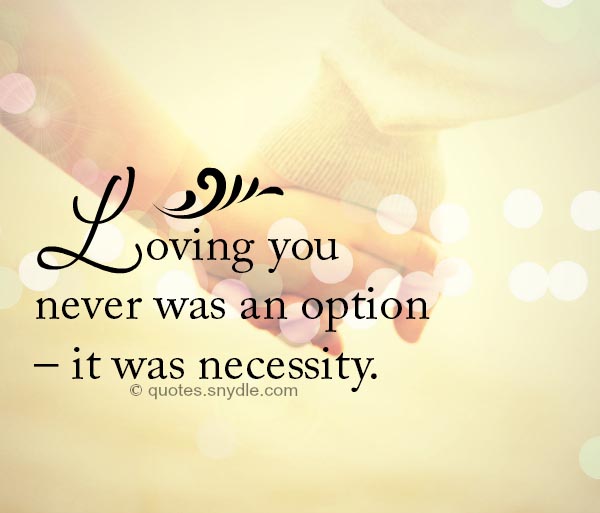 Loving you never was an option – it was necessity.
— Unknown
You may hold my hand for a while, but you hold my heart forever.
— Unknown
Stand by your man. Give him two arms to cling to and something warm to come to.
— Tammy Wynette
Loving you is both my biggest weakness and greatest strength.
— Unkown
If thou must love me, let it be for naught except for love's sake only.
— Elizabeth Barrett Browning
Being in love with you makes every day an interesting one.
— Unknown
May our love soar to heaven like a love-dove in flight.
— Unknown
Short Love Quotes for Her
Are you a man of few words? Can't express your love for the woman of your life? Don't worry. Short love quotes for your girlfriend or wife is one great way to convey your feelings that you can't personally tell her. Here are some of the most romantic yet short quotes about love.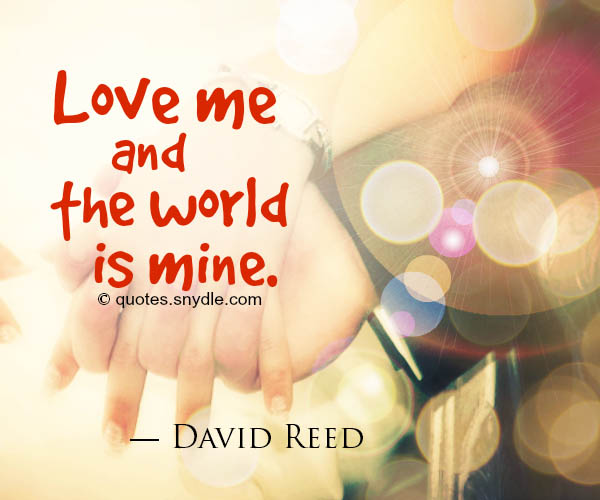 Love me and the world is mine.
― David Reed
Just when I think that it is impossible to love you any more, you prove me wrong.
― Unknown
I have loved you all my life, it has just taken me this long to find you.
― Unknown
The rose speaks of love silently, in a language known only to the heart.
― Unknown
A coward is incapable of exhibiting love; it is the prerogative of the brave.
― Mahatma Gandhi
Love is not in our choice but in our fate.
― John Dryden
Love may be blind, but it can sure find its way around in the dark!
― Unknown
Love is louder than the pressure to be perfect.
― Demi Lovato
Cute Short Love Quotes
There are also some good and cute yet short love quotes that you can choose. These quotes will not just convey your feelings, but will also make your partner's heart skip a beat. Here are some of the short love quotes that we personally select and collect just for you.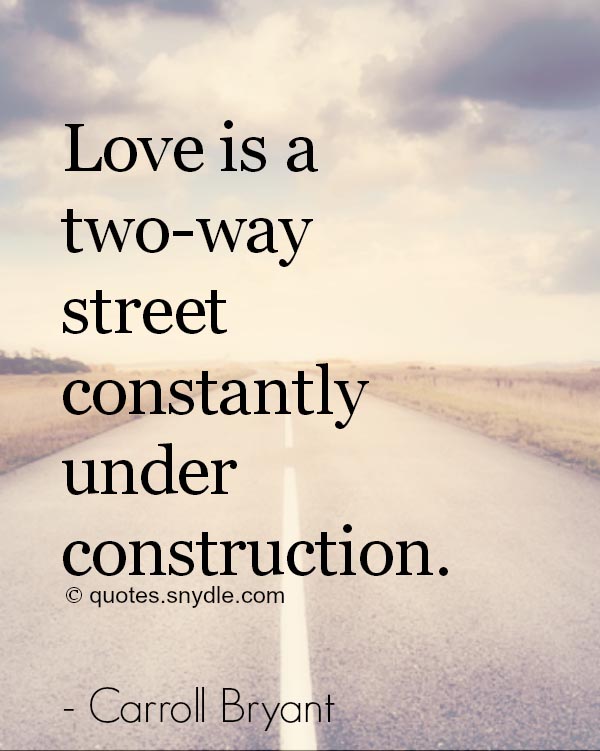 Love is a two-way street constantly under construction.
― Carroll Bryant
It wasn't love at first sight. It took a full five minutes.
— Lucille Ball (on Desi Arnaz)
The only thing worse than a boy who hates you: a boy that loves you.
— Markus Zusak
Love is the answer, but while you're waiting for the answer, sex raises some pretty interesting questions.
— Woody Allen
Man may have discovered fire, but women discovered how to play with it.
— Candace Bushnell
Falling in love is when she falls asleep in your arms and wakes up in your dreams.
— Unknown
More Short Cute Love Quotes
Love: A temporary insanity curable by marriage.
— Ambose Bierce
A heart that loves is always young.
— Greek Proverb
A hug is like a boomerang: you get it back right away.
— Bil Keane
Love thy neighbor — and if he happens to be tall, debonair and devastating, it will be that much easier.
― Mae West
In my sex fantasy, nobody ever loves me for my mind.
― Nora Ephron
A simple 'I love you' means more than money.
— Frank Sinatra