Want to make your boyfriend  happy on his birthday a romantic way ??
Are you looking for some sweet wordings that are perfect to write on you birthday cards for your boyfriend ??
Don't worry, you are fall to the rights spot, I provided my collection of birthday quotes for boyfriend here that will surely best to consider. Hope you like it.
Best Birthday Quotes for Boyfriend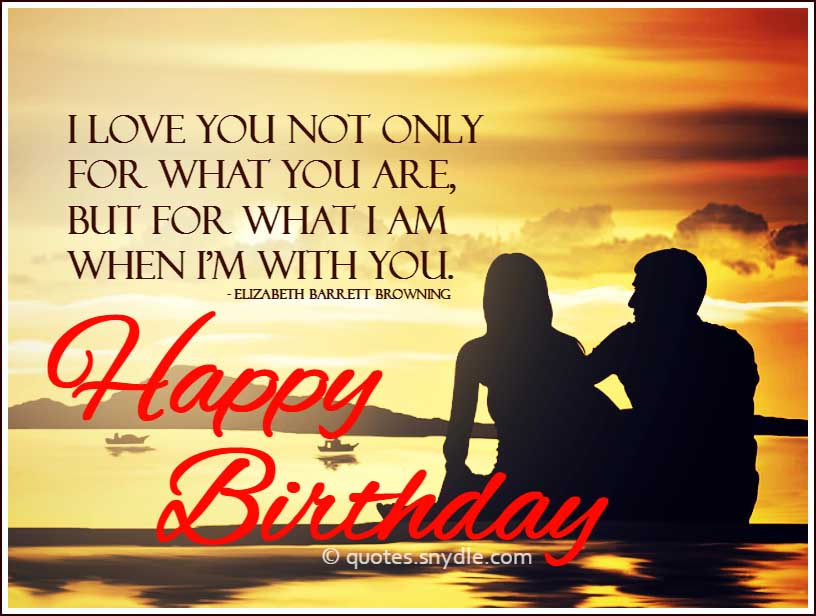 I love you not only for what you are,
But for what I am when I'm with you.
– Elizabeth Barrett Browning
A strong sense of humor, a really awesome personality, and maturity is also really important in a boyfriend. I tend to only be attracted to older guys for that reason. I just love guys who have a really strong sense of who they are.
– Elizabeth Gillies
Do not just look at your boyfriend as just a boyfriend. Look at him as a friend, too.
– Vanessa Hudgens
When in a relationship, a real man doesn't make his woman jealous of others, he makes others jealous of his woman.
– Steve Maraboli
The best boyfriend you'll have isn't the best looking, the funniest, or the richest. It's the one that makes you feel gorgeous, hilarious, and like a million dollars. He makes sure you know he loves you.
– Anonymous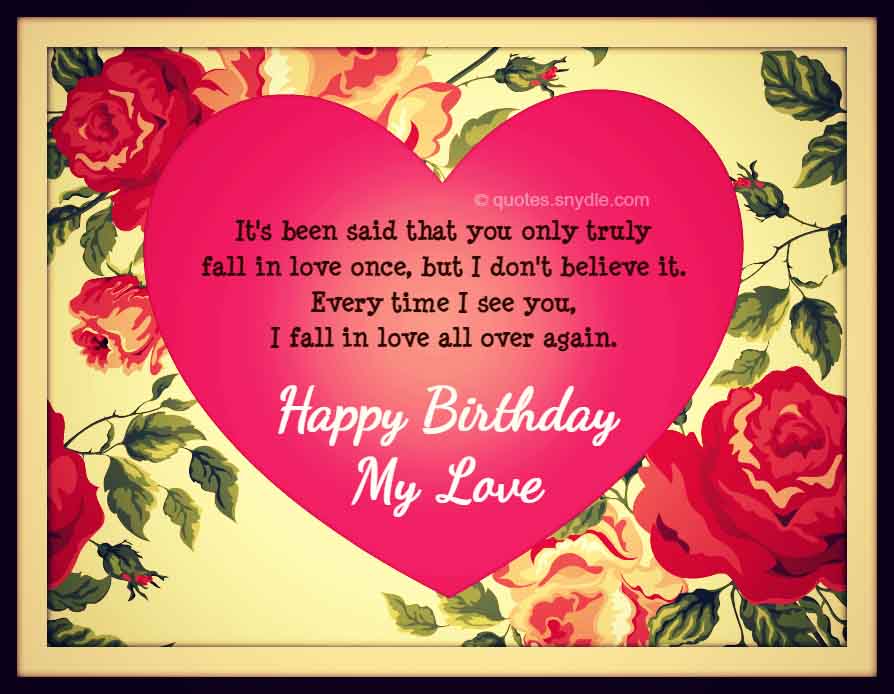 It's been said that you only truly fall in love once, but I don't believe it. Every time I see you, I fall in love all over again.
– Anonymous
Quite often you drive me mad, but more often I'm just mad about you. And that darling, that's the best love there is.
– Crystal Woods
There's always a boyfriend. Whatever else I have to give up on, I won't give up on love.
– Carmen Dell'Orefice
Sweet Birthday Quotes for Boyfriend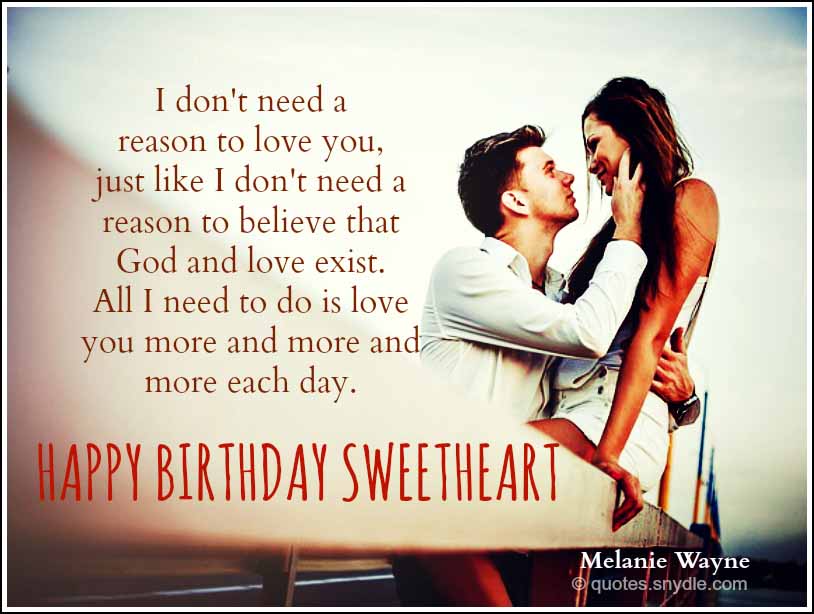 I don't need a reason to love you, just like I don't need a reason to believe that God and love exist. All I need to do is love you more and more and more each day.
– Melanie Wayne
Your voice is my favorite sound, and your name is my favorite noun.
– Anonymous
I love you not because of who you are,
but because of who I am when I am with you.
– Anonymous
Like the bees which keep collecting honey, you take a piece of me everyday. I am so enchanted by your sweet smile and your loving affection that I will never be able to let go.
– Ella Milch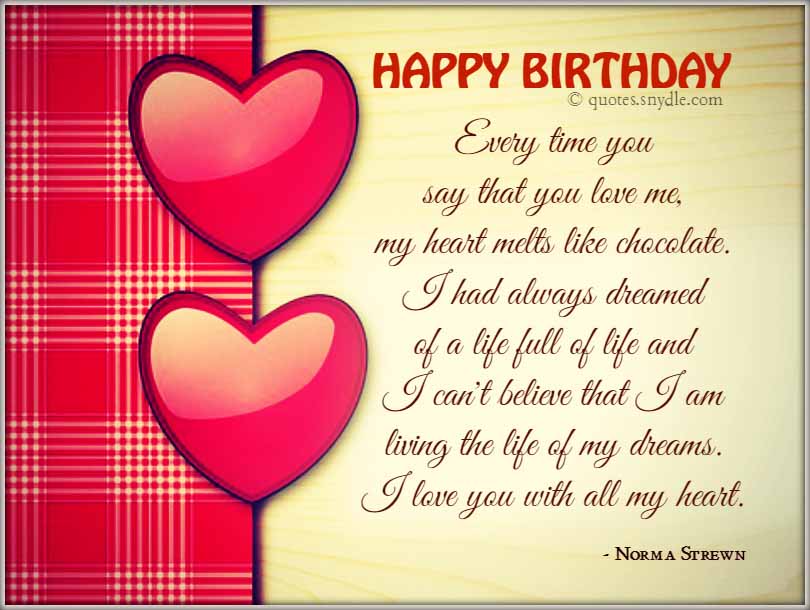 Every time you say that you love me, my heart melts like chocolate. I had always dreamed of a life full of life and I can't believe that I am living the life of my dreams. I love you with all my heart.
– Norma Strewn
Before I met you I never knew what it was like; to look at someone and smile for no reason.
– Anon
Have you met my boyfriend?"
There. That was a doozy. His eyes narrowed, and his lips thinned into a tight line.
Yep, Noah was a mood kill for both of us."
– Jeaniene Frost
Cute Birthday Quotes for Boyfriend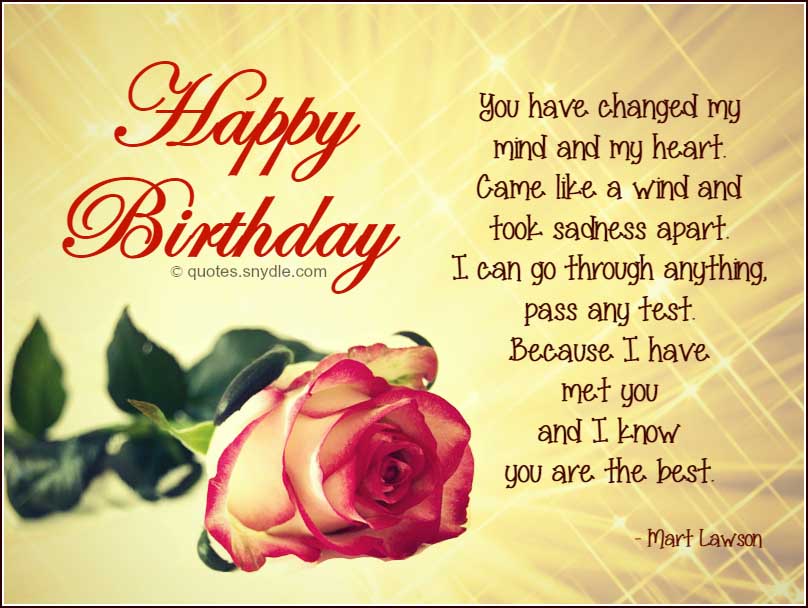 You have changed my mind and my heart.
Came like a wind and took sadness apart.
I can go through anything, pass any test.
Because I have met you and I know you are the best.
– Mart Lawson
True love does not come by finding the perfect person, but by learning to see an imperfect person perfectly.
– Jason Jordan
Whatever our souls are made of, his and mine are the same.
– Emily Bronte
I don't know how we manage to keep our relationship when we are so far away. I don't know why things happened the way they did when you moved away. And I don't know when I will ever be able to see you. But one thing I will always remember is that I love you.
– Chelsea Young
If kisses were the water I would give you the sea, if hugs were the leaves I would give you a tree, but if love was time, I would give you eternity.
– Anon
Ever since the day you came into my life, I knew you will be there till the end of time.
– Anonymous
Mistakes make me human. Failure makes me stronger. Love keeps me alive. But its YOU who keeps me smiling.
– Anonymous