Life is a bundle of different experiences and when you may be overjoyed by Love there's also Heartbreak. A broken Heart feels sorrow, pain and regret for loving someone and still not getting their Loved one's near. A Broken Heart wants to express itself through words and make the pain lesser. A heart break can be painful for everyone but there is always Hope for a better tomorrow. A Broken heart needs lots of support and care from their near ones to feel better and look up for a better day . If you're heartbroken or need some uplifting quotes to help you feel better here we have a few of those broken heart quotes that will help you surpass the sorrow and look upto the next day.
Broken Heart Quotes:
Here's a few Broken Heart Quotes and broken heart sayings to help you express your feelings .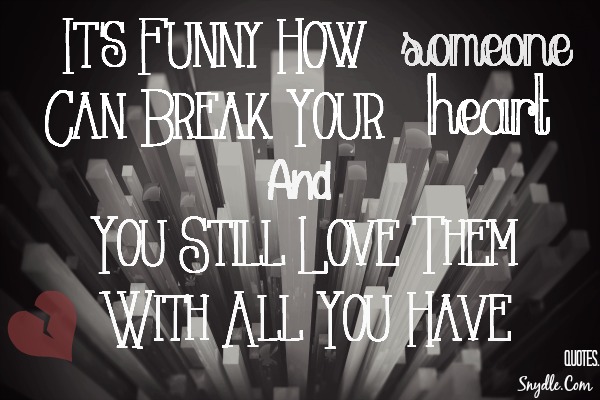 It's Funny How Someone Can Break Your Heart ,

And You still Love Them With All You Have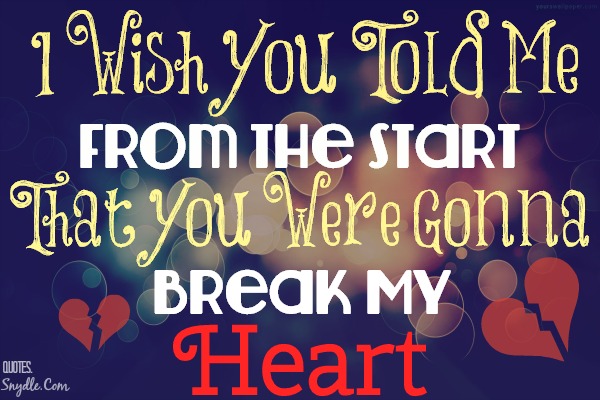 I Wish You Told ME From The Start

That You Were Gonna Break My Heart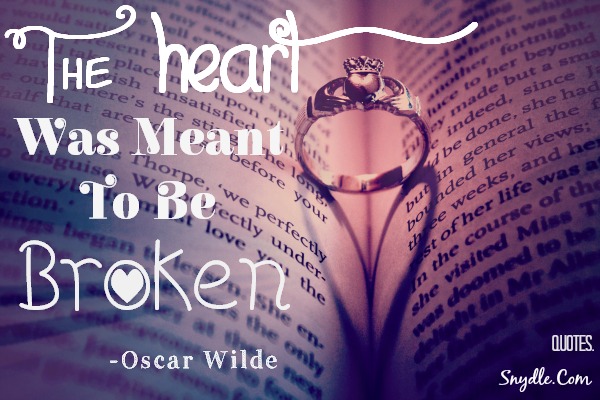 The Heart Was Meant To Be Broken

-Oscar Wilde
I'm sorry I couldn't be perfect,

sorry I couldn't be the one for you,

sorry I couldn't share your dreams,

sorry for everything and most of all

I'm sorry for loving you.
Broken Heart Quote:
Broken Heart Quote are perfect to let someone know how you feel on the inside .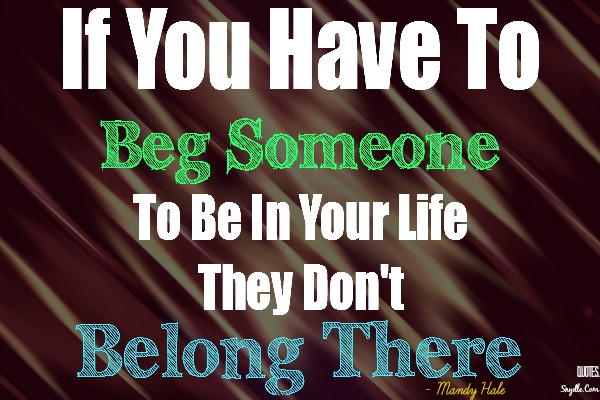 If You Have To Beg Someone

To be in your Life

They Don't Belong There

-Mandy hale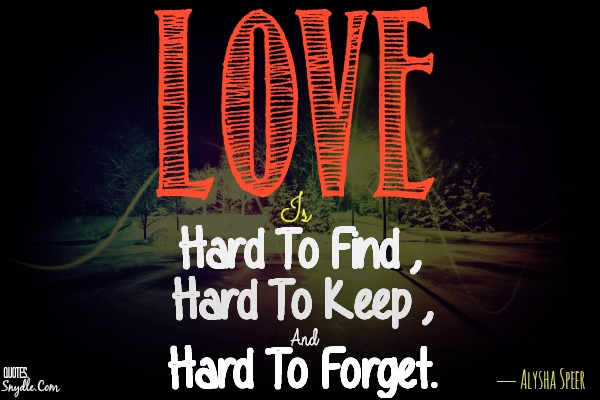 Love is hard To Find, hard To Keep , And Hard To Forget

-Alysha Speer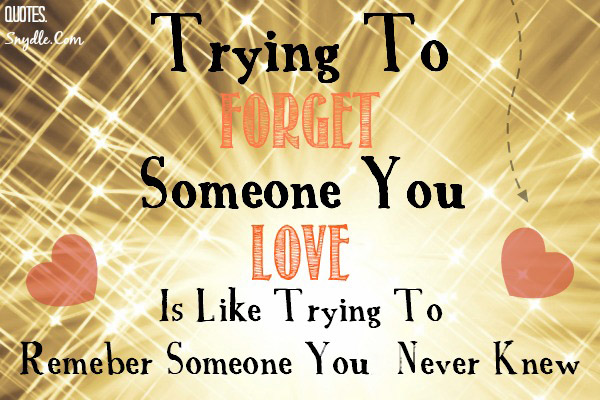 Trying To Forget Someone You Love

Is Like Trying To Remember Someone You Never Knew.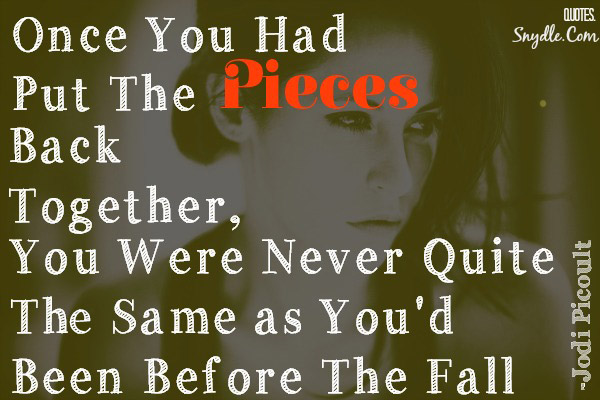 Once You had Put The Pieces Back Together ,

You Were Never Quite The Same As You'd Been

Before The Fall

-Jodi Picoult
You always say you hate to see me hurt,

and you hate to see me cry.

So all those times that you hurt me

did you shut your eyes real tight?


My mind says you can make it through this,

I'm strong My heart says I can't keep beating.

I'm completely broken,

will they ever agree and which will win.
Sad Broken Heart Quotes:
Its amusing when you figure out that

someone you thought you couldn't live without

in your life becomes

someone you wish you had never met.
There's only so much breaking your heart can take

before the broken pieces get too small

to be able to put them back together again.
Just when I think I'm finally starting to get over you,

there's those stupid little things that remind me of you again….
I feel like ripping my heart out and

stomping all over it to save men the trouble.
It's hard to let go of something you never really had but, even harder when you know its everything you ever wanted.
Heart Broken Quotes: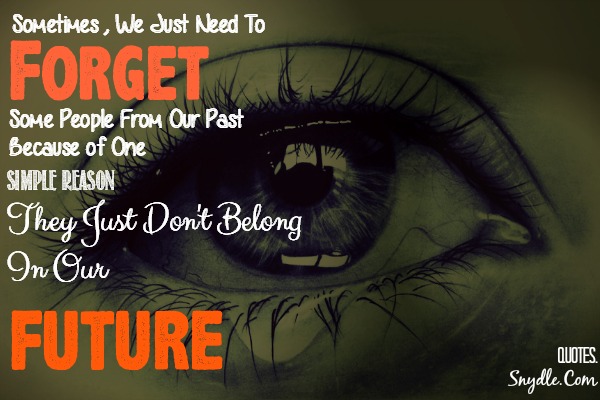 Sometimes We Just Need To Forget Some People From Our Past

Because Of One Simple Reason –

They Just Don't Belong In Our Future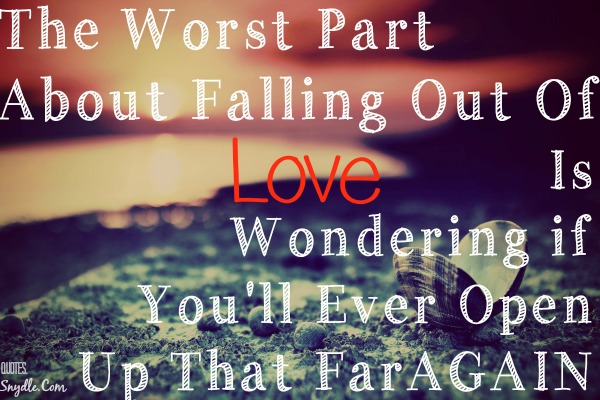 The Worst Part About Falling Out of Love Is

Wondering If You'll Ever Open Up That Far Again .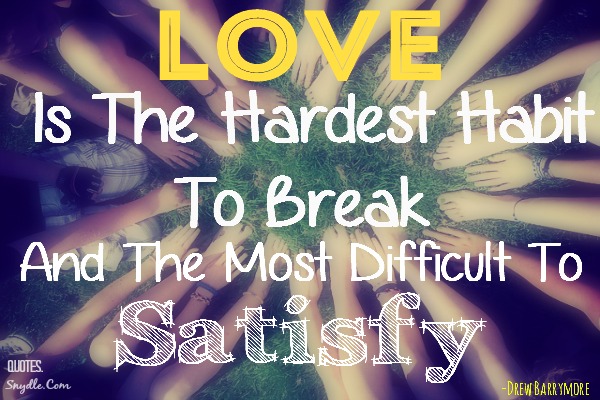 Love Is The Hardest Habit To Break

And The Most Difficult To Satisfy

-Drew Barrymore
A thousand words could not bring you back
I know because I have tried
Neither would a thousand Tears
I know because I have cried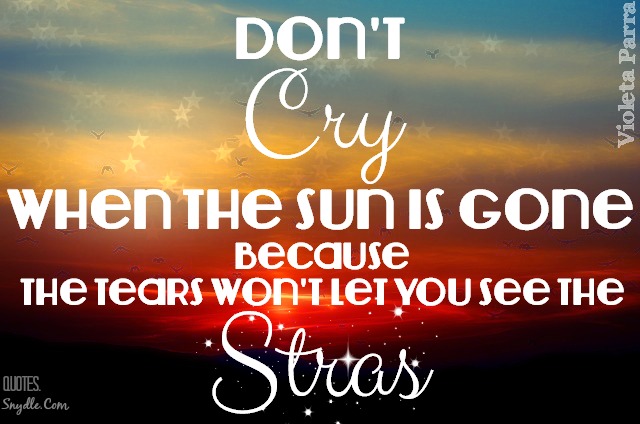 Don't Cry When The Sun Is Gone

Because The Tears Won't Let You See The Stars

-Violeta Parra
When things break, it's not the actual breaking that prevents them from getting back together again.

It's because a little piece gets lost — the two remaining ends couldn't fit together even if they wanted to. the whole shape has changed.

-David Levithan
Broken Hearted Quotes: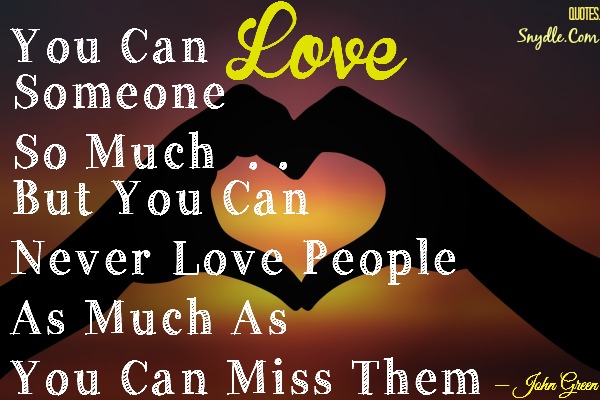 You Can Love Someone So Much . .

But You Can Never Love People As Much As You Can Miss Them

-John Green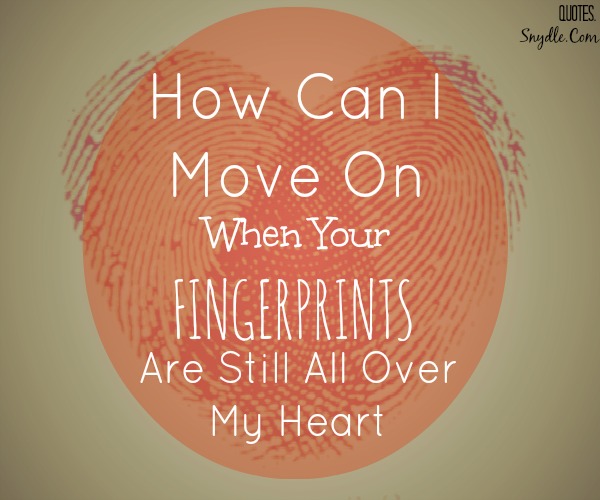 How Can I Move On when

Your Fingerprints Are Still All Over My Heart
Two words. Three vowels. Four Consonants. Seven letters.

It can either cut you open to the core and leave you in ungodly pain or it can free your soul and lift a tremendous weight off you shoulders.

The phrase is: It's over.

-Maggi Richard
And that's when I know it's over. As soon as you start thinking about the beginning, it's the end.

-Junot Diaz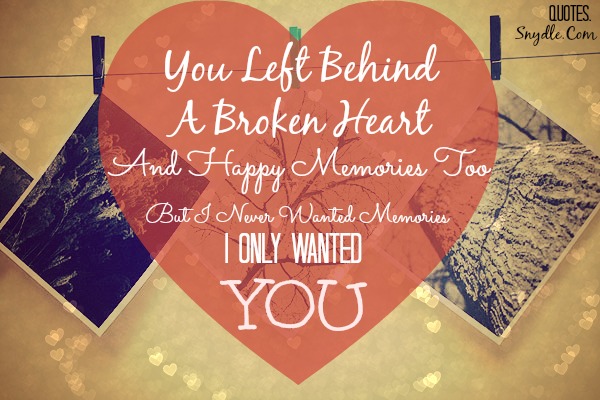 You Left Behind a Broken Heart

And Happy Memories Too

But I Never Wanted Memories

I Only Wanted You  . .
You don't make me feel like you used to.
That's why I'm leaving
That's why people leave each other
They come to their senses and get selfish again.

-Henry Rollins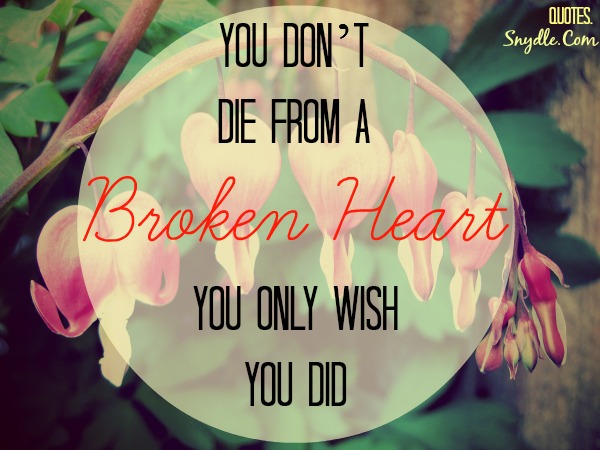 You Don't Die From A Broken Heart ,

You Only Wish You Did.
It is better to have loved and lost, than never to have loved at all.

-Lord Alfred Tennyson
When I see you smile, and know it is not for me, then that is when I will miss you the most
I can forget the tears and hurt you put me through
but I can't forget the laughs and special times I shared with you.
It's hard to let go of something you never really had but, even harder when you know its everything you ever wanted.
You said you loved me forever…

I never knew forever had an expiration date…

The worst part is not knowing how much I meant to you,

or if I even meant anything at all.
Sad Quotes speak the feelings in our heart and help us express them better. When you are broken and need a bit of encouragement or simply want to express your feelings these quotes will help you. Heart quotes and heartbroken quotes and quotes about broken hearts like the ones above are really useful for troubled times when your heart needs all the love it can get. We hope you loved these and will continue visiting Quotes.snydle.com for more inspiring quotes and sayings about love, heartbreak, broken hearts .