Looking for some well-versed love quotes for him? He is just a text or message away but you don't exactly know what to tell him? Feel like expressing your deepest emotions but you just ran out of words?
Then you are on the right page. Below is a written and hand-picked showcase of love quotes for him (lovers and friends alike) to speak your mind. From sweet, to heart-warming, funny and cute quotes, feel free to take your pick.
Words, not just deeds, take part in the so-called language of love. So don't hesitate to express what's behind your thoughts and let your special someone know how you truly feel. It doesn't have to be always grand to impress your special someone. A simple thought, appreciation or expression could capture his heart.
May you find the best and suitable love quote for him so you can brighten up his day. Enjoy!
I Love You Quotes for Him
Sometimes, it's not enough to just show that you love your man. Sometime, you have to express it with words. And if expressing your love with words is a difficult thing for you to do, you can try conveying your feelings through beautiful love quotes for him. Bring back the loving feeling with these good and deep love quotes for him.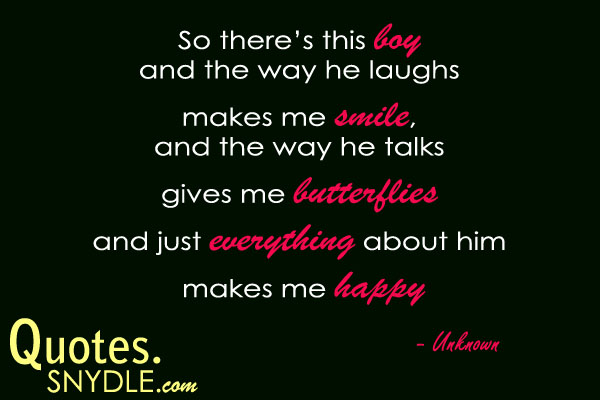 So there's this boy and the way he laughs makes me smile, and the way he talks gives me butterflies and just everything about him makes me happy…
― Unknown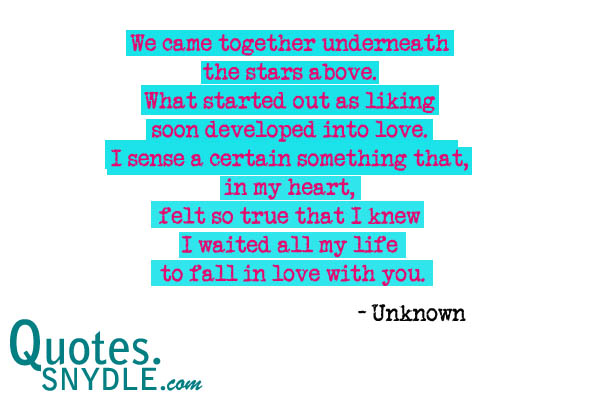 We came together underneath the stars above. What started out as liking soon developed into love. I sense a certain something that, in my heart, felt so true that I knew I waited all my life to fall in love with you."
― Unknown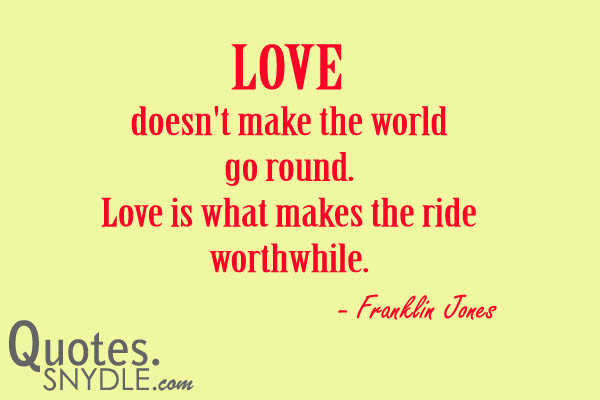 Love doesn't make the world go round. Love is what makes the ride worthwhile.
― Franklin Jones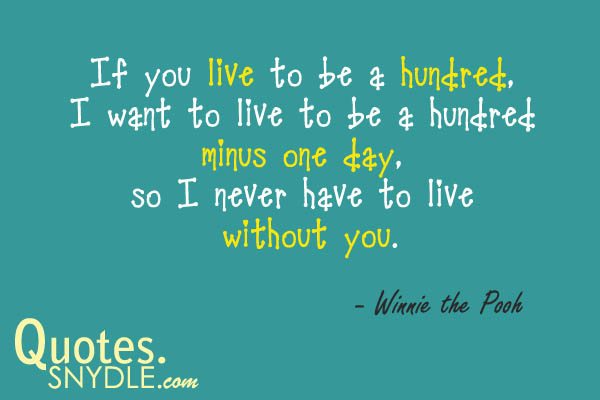 If you live to be a hundred, I want to live to be a hundred minus one day, so I never have to live without you.
— Winnie the Pooh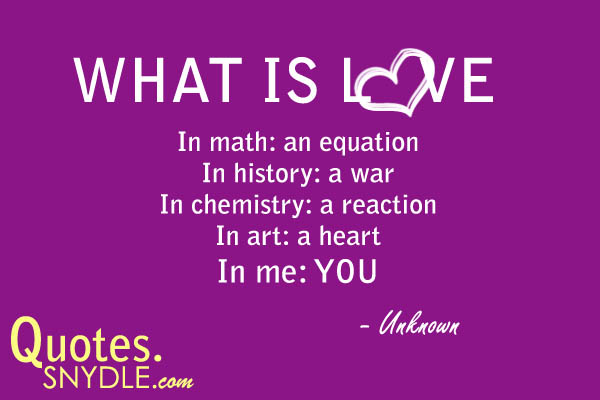 What is love? In math: an equation; In history: a war; In chemistry: a reaction; In art: a heart; In me: YOU.
— Anonymous
Sweet Love Quotes for Him
Keep the words romantic and sweet. In this collection, we include some of the most romantic love quotes for your boyfriend and husband that will surely melt his heart. Don't forget to partner it with a surprise treat or a simple token of your love – a card perhaps?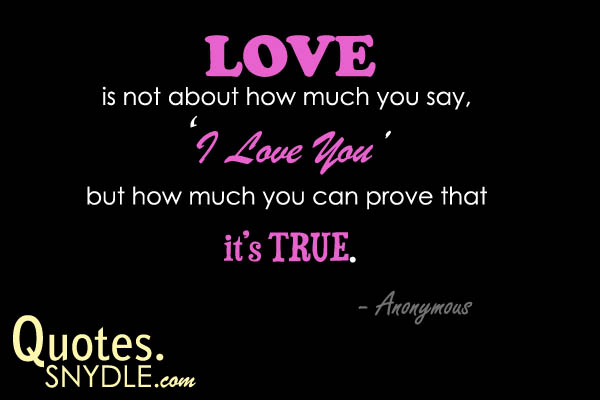 Love is not about how much you say, 'I Love You' but how much you can prove that it's true.
— Anonymous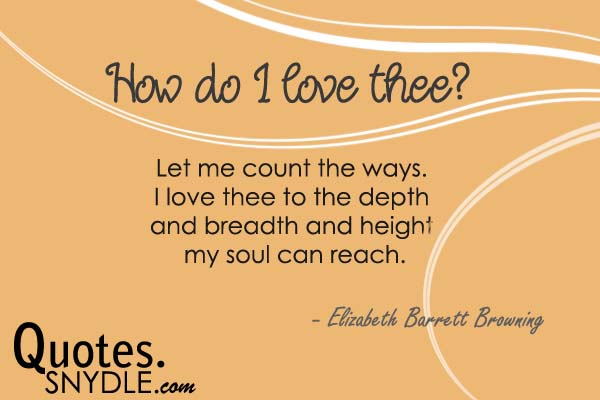 How do I love thee? Let me count the ways. I love thee to the depth and breadth and height my soul can reach.
— Elizabeth Barrett Browning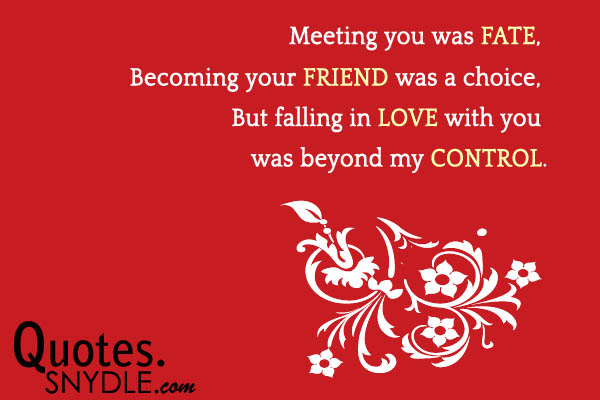 Meeting you was fate, becoming your friend was a choice, but falling in love with you was beyond my control.
— Anonymous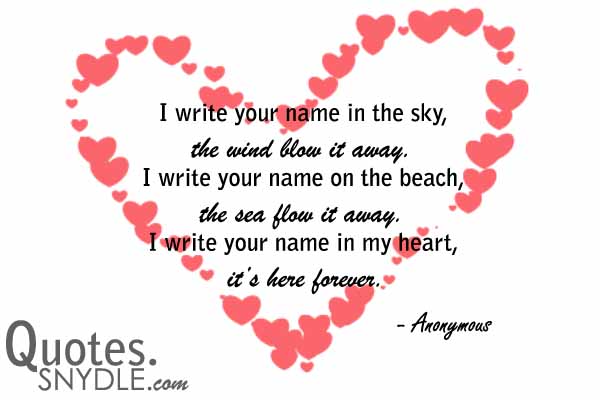 I write your name in the sky, the wind blow it away. I write your name on the beach, the sea flow it away. I write your name in my heart, it's here forever.
— Anonymous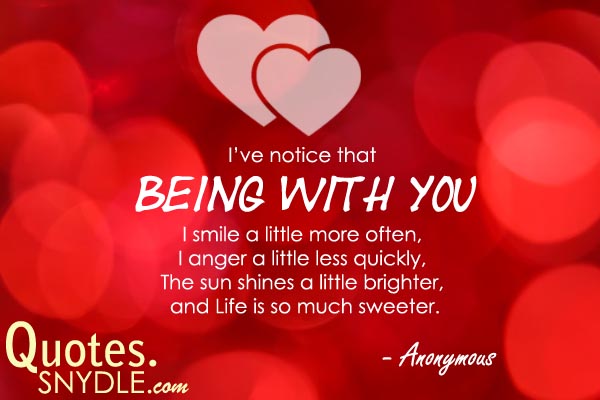 I've notice that being with you, I smile a little more often, I anger a little less quickly, the sun shines a little brighter, and life is so much sweeter.
— Anonymous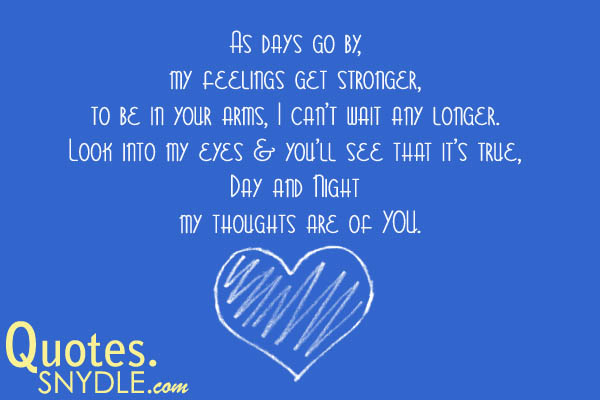 As days go by, my feelings get stronger, to be in your arms, I can't wait any longer. Look into my eyes & you'll see that it's true, Day & Night my thoughts are of YOU.
— Anonymous
Short Love Quotes for Him
You can still express how much you love him with just a few words. Short love quotes are best to choose. Here, we include some of the short yet inspirational love quotes for the love of your life.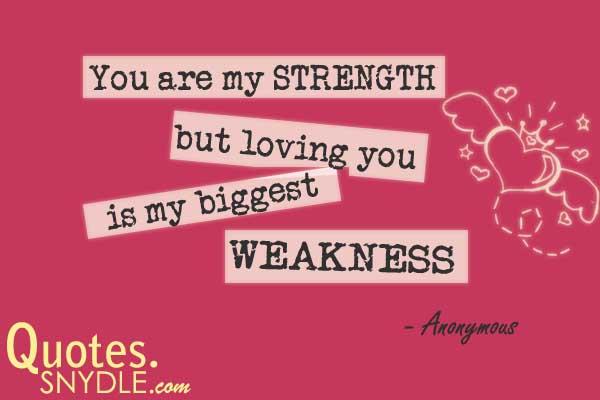 You are my strength, but loving you is my biggest weakness.
— Anonymous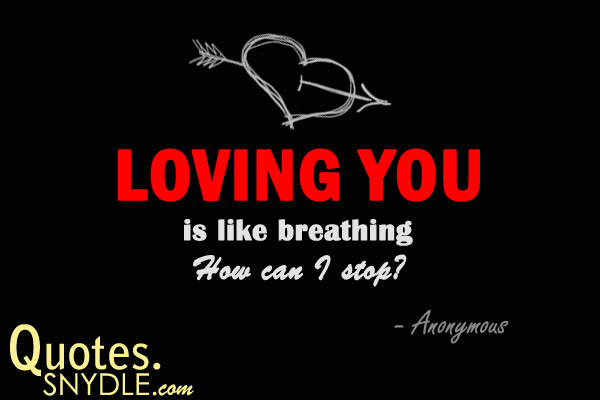 Loving you is like breathing, how can I stop?
— Anonymous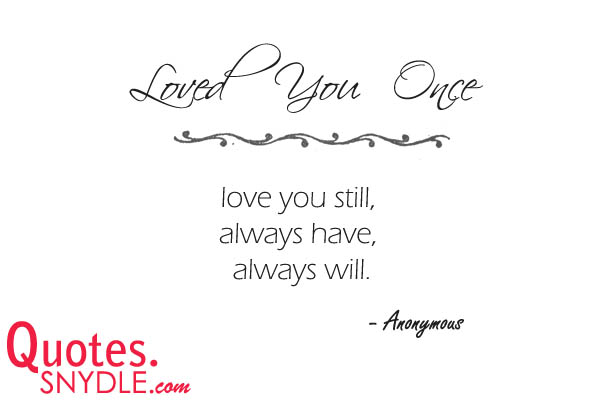 Loved you once, love you still, always have, always will.
— Anonymous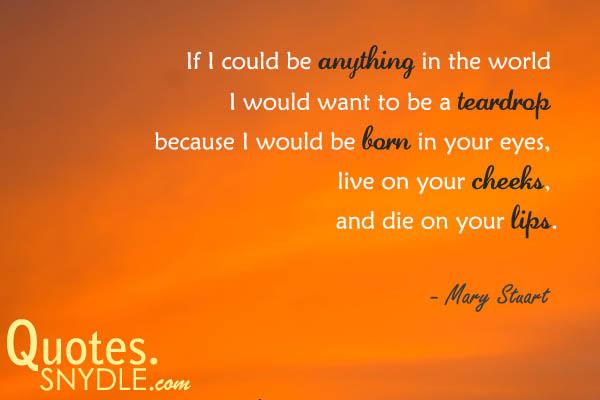 If I could be anything in the world I would want to be a teardrop because I would be born in your eyes, live on your cheeks, and die on your lips.
— Mary Stuart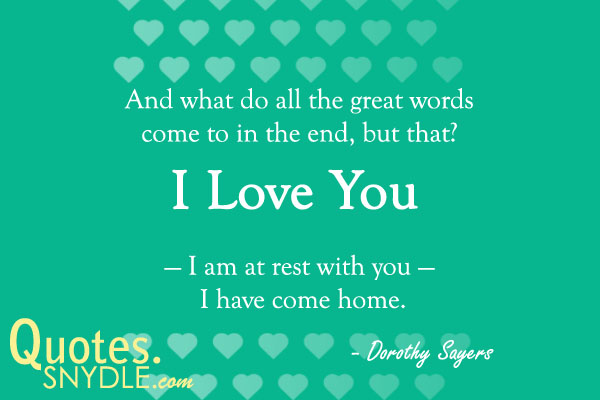 And what do all the great words come to in the end, but that? I love you — I am at rest with you — I have come home.
— Dorothy Sayers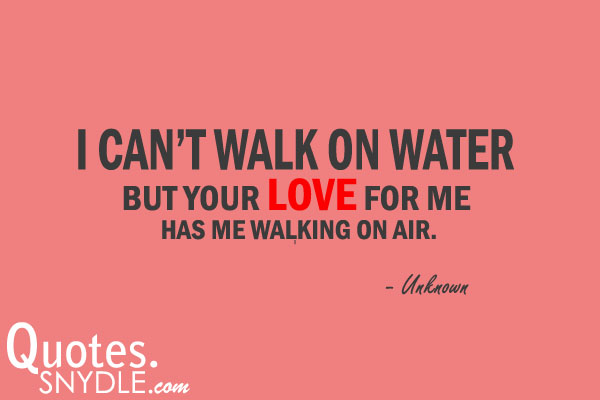 I can't walk on water but your love for me has me walking on air.
— Unknown
Sad Love Quotes for Him
But there might be sometime that you feel unloved and unappreciated. You can still show and let him know what you feel by saying it through sad quotes about love. Sometimes, men need a slight nudge to make them realize that you are missing the loving feeling.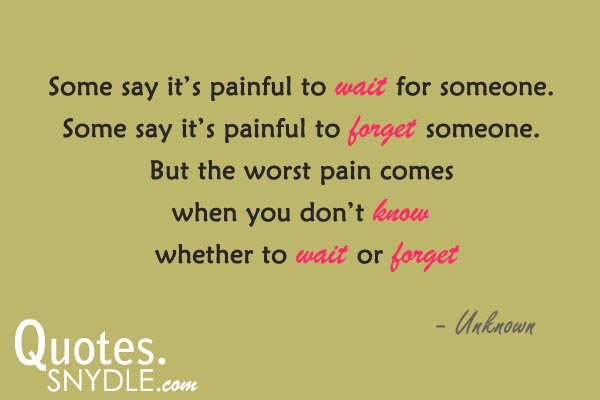 Some say it's painful to wait for someone. Some say it's painful to forget someone. But the worst pain comes when you don't know whether to wait or forget
– Unknown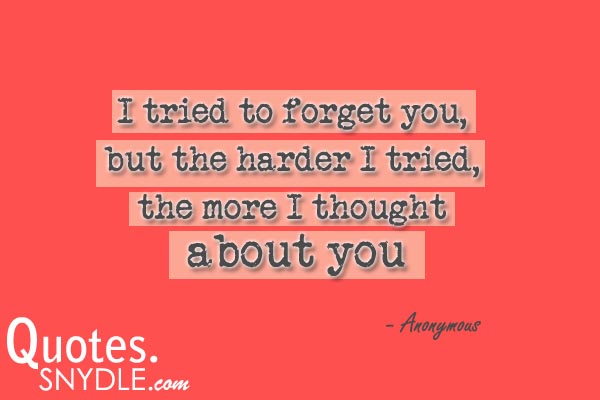 I tried to forget you, but the harder I tried, the more I thought about you
— Unknown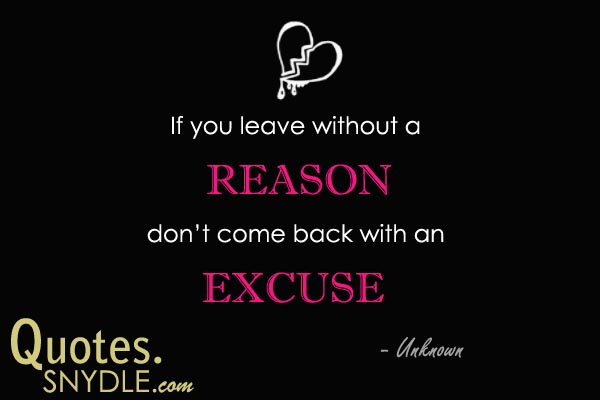 If you leave without a reason don't come back with an excuse.
— Unknown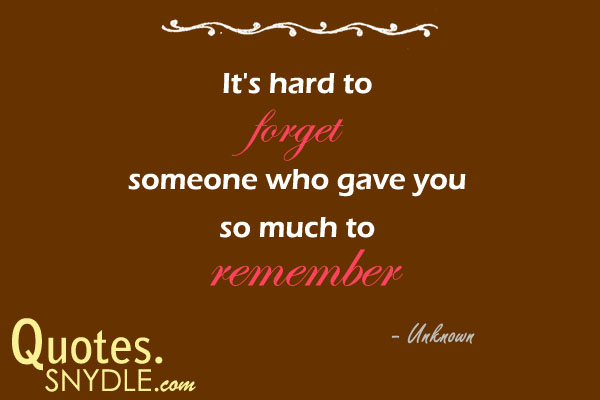 It's hard to forget someone who gave you so much to remember.
— Unknown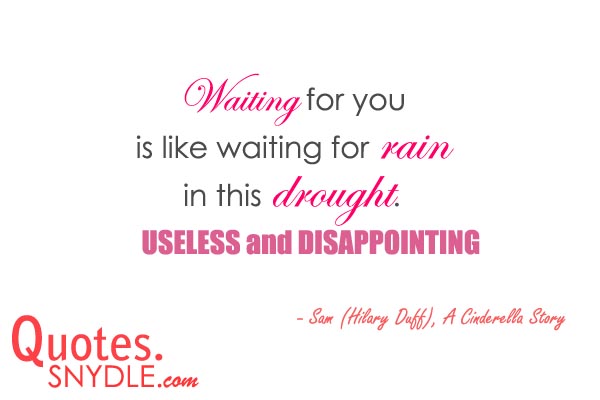 Waiting for you is like waiting for rain in this drought. Useless and disappointing.
— Sam (Hilary Duff), A Cinderella Story"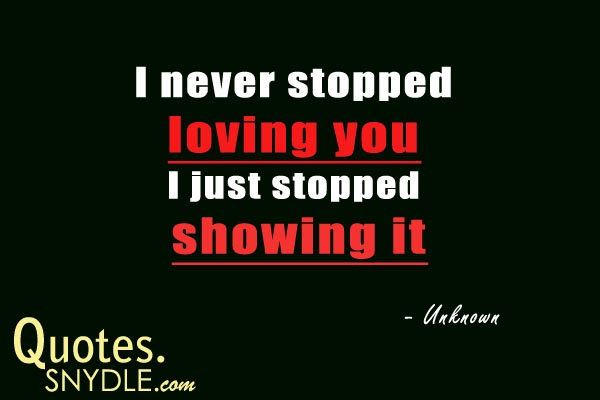 I never stopped loving you, I just stopped showing it
— Unknown
Love Quotes for Him from the Heart
"Open my heart and you'll see your name craved on it" Well, looking at your heart may not be possible but a sweet nothings that come from the heart in a form of quotes is possible. Express how much you love him with these in love quotes for him.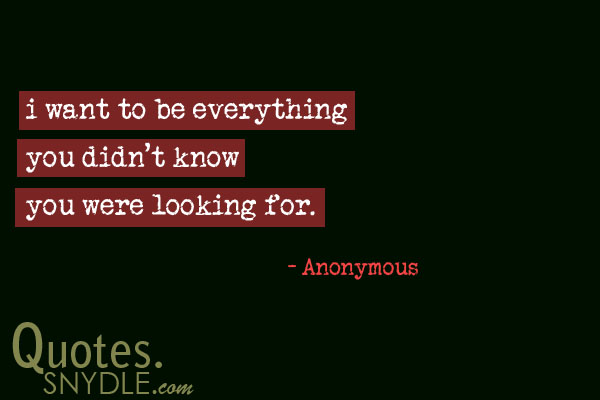 I want to be everything you didn't know you were looking for.
— Unknown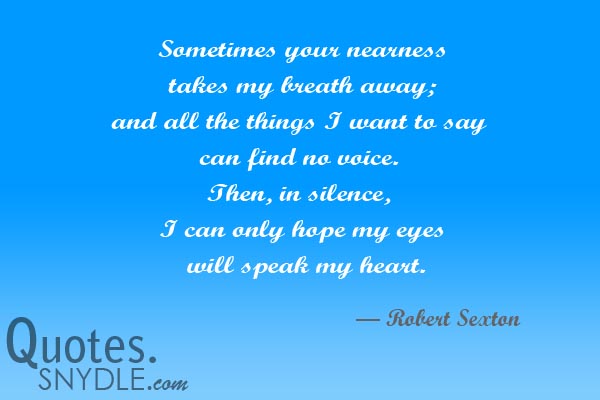 Sometimes your nearness takes my breath away; and all the things I want to say can find no voice. Then, in silence, I can only hope my eyes will speak my heart.
— Robert Sexton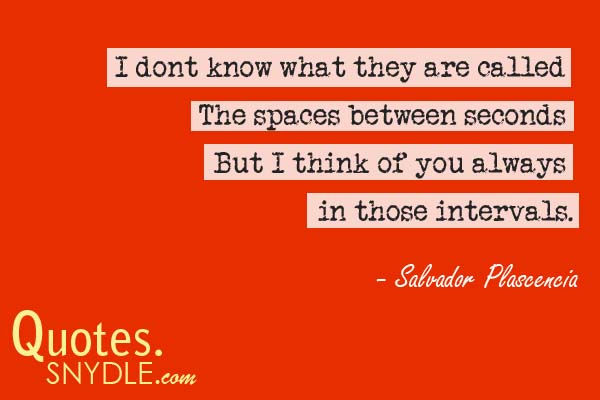 I don't know what they are called, The spaces between seconds– But I think of you always in those intervals.
— Salvador Plascencia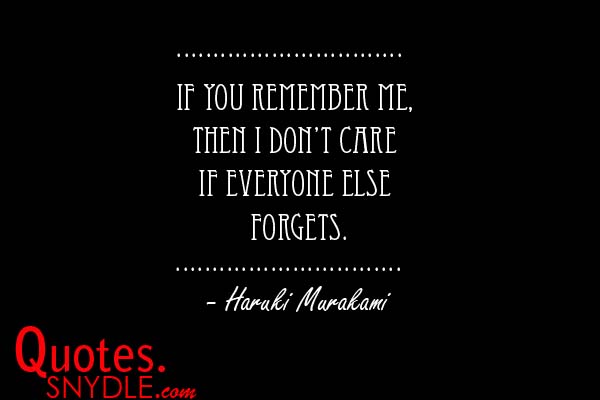 If you remember me, then I don't care if everyone else forgets.
— Haruki Murakami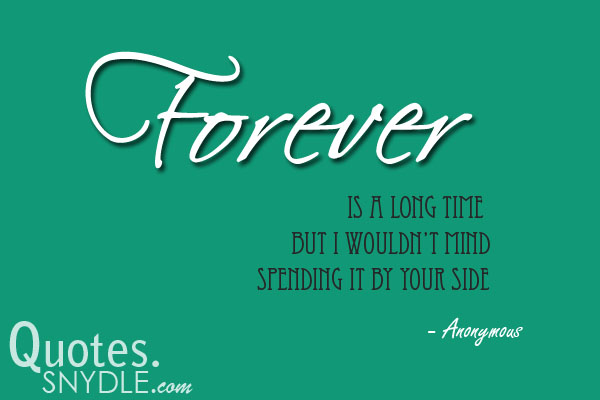 Forever is a long time but I wouldn't mind spending it by your side
— Unknown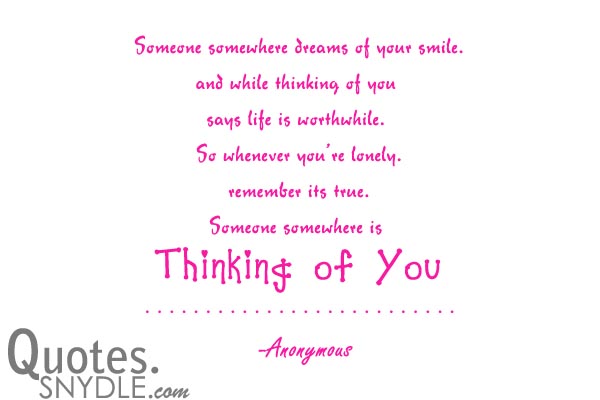 Someone somewhere dreams of your smile…and while thinking of you says life is worthwhile. So whenever you're lonely…remember its true….Someone somewhere is thinking of you. I love You………….
— Unknown
Funny Love Quotes for Him
You can also tickle the humor of the man of your life with humorous love quotes. Funny love quotes don't just make your boyfriend or husband smile – or even laugh – but will also lighten up the mood. Brighten up each other's day with these brainy love quotes and sayings.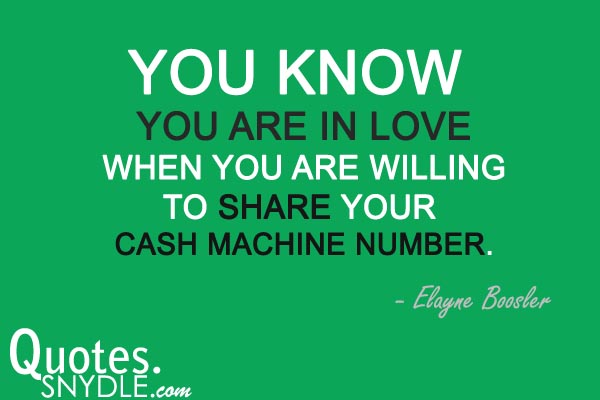 You know you are in love when you are willing to share your cash-machine number.
— Elayne Boosler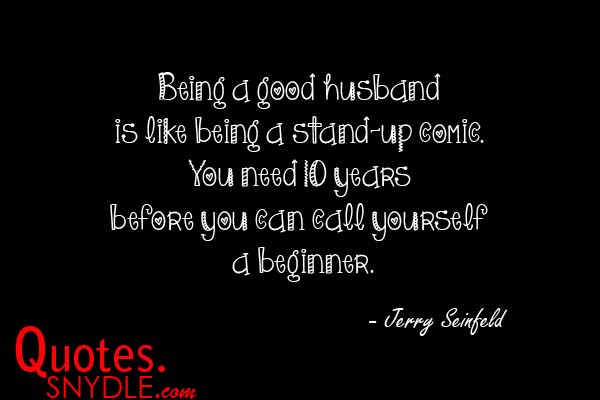 Being a good husband is like being a stand-up comic. You need 10 years before you can call yourself a beginner.
— Jerry Seinfeld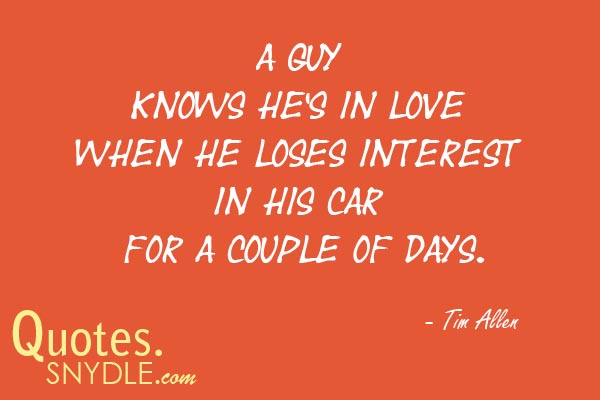 A guy knows he's in love when he loses interest in his car for a couple of days.
— Tim Allen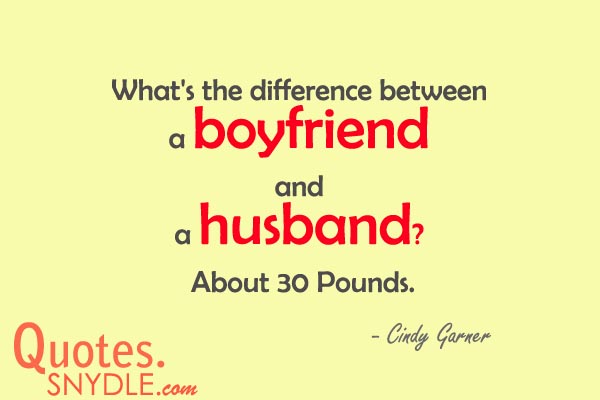 What's the difference between a boyfriend and a husband? About 30 pounds.
— Cindy Garner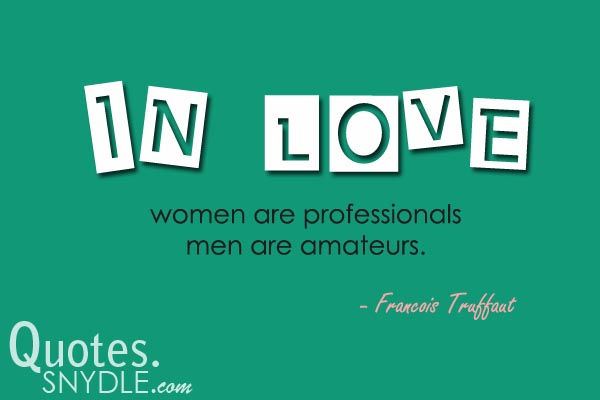 In love women are professionals, men are amateurs.
— Francois Truffaut
Famous Love Quotes for Him
There are also some cute love quotes for him that are quoted by famous people like Dr. Seuss and are noted in romance movies like "The Notebook". Here we also include some of those romantic movie love quotes for your man.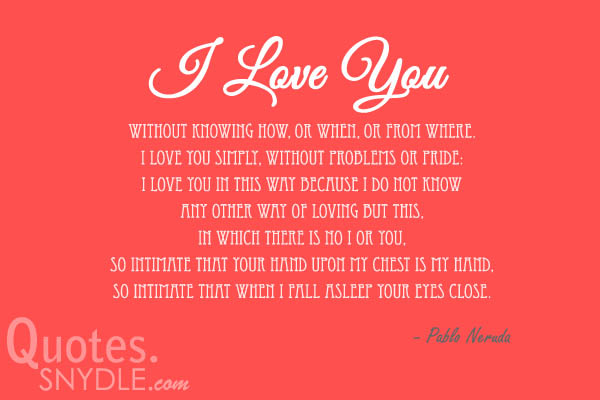 I love you without knowing how, or when, or from where. I love you simply, without problems or pride: I love you in this way because I do not know any other way of loving but this, in which there is no I or you, so intimate that your hand upon my chest is my hand, so intimate that when I fall asleep your eyes close.
— Pablo Neruda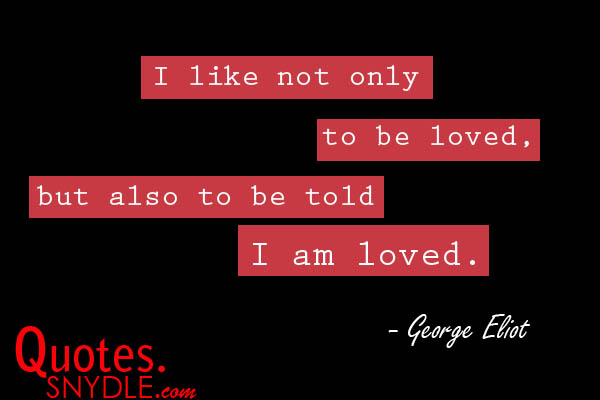 I like not only to be loved, but also to be told I am loved.
—George Eliot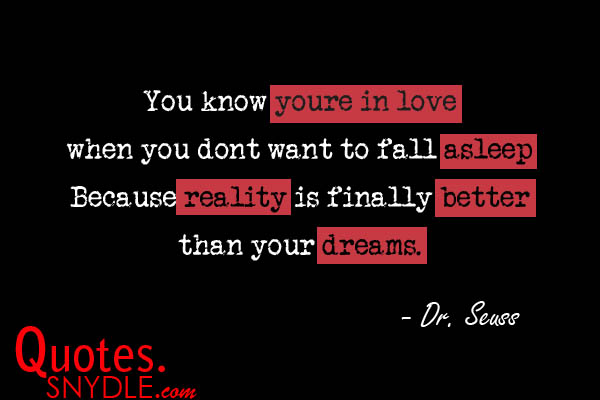 You know you're in love when you don't want to fall asleep Because reality is finally better than your dreams.
—Dr. Seuss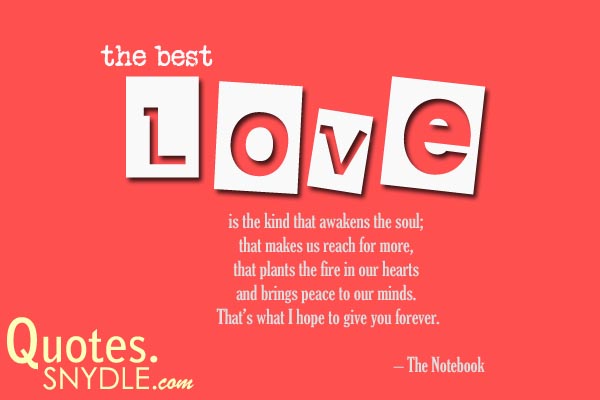 The best love is the kind that awakens the soul; that makes us reach for more, that plants the fire in our hearts and brings peace to our minds. That's what I hope to give you forever.
– The Notebook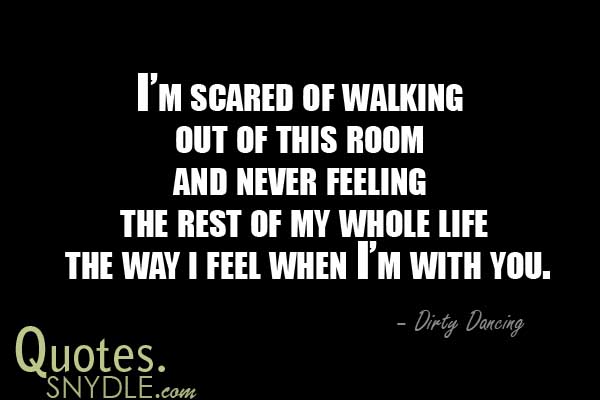 I'm scared of walking out of this room and never feeling the rest of my whole life the way I feel when I'm with you.
– Dirty Dancing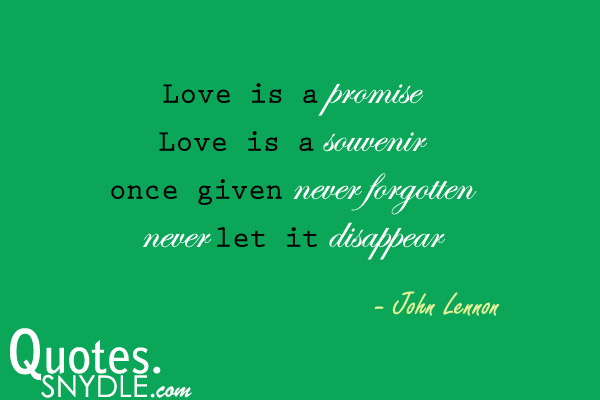 Love is a promise; Love is a souvenir, once given never forgotten, never let it disappear.
– John Lennon