Steve Jobs is one of the famous people who made a mark in the world of innovation. He is one of the founder of Apple Computer and later on build his own name by introducing his new creation which is the Itunes and Ipod that transfigure the industry of music. AT the middle his successful years on his career, he develop and introduce newly and more functional gadgets which is the Iphone and Ipad that gives more benefits and be more useful to its users.
Despite of these successful accomplishment and success on his life, he encountered a shocking heath problem, which is having an pancreatic cancer that eventually resulted to his death.
Below are some of his inspiring and memorable wordings saying that can we can depend on and be our guidelines that we can apply to our life.
Steve Jobs Best Quotes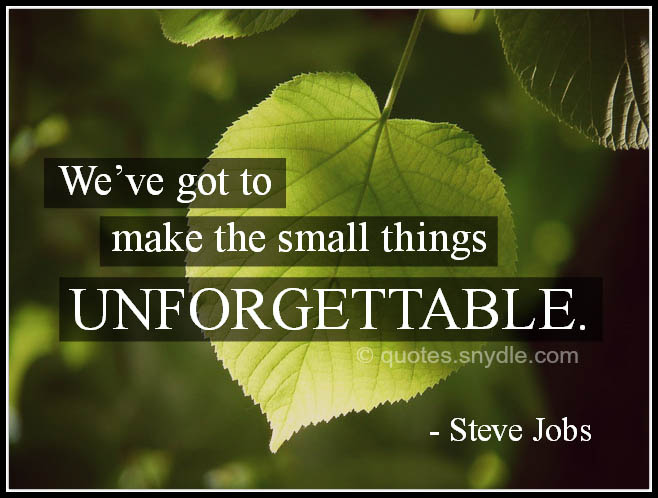 "We've got to make the small things unforgettable."
– Steve Jobs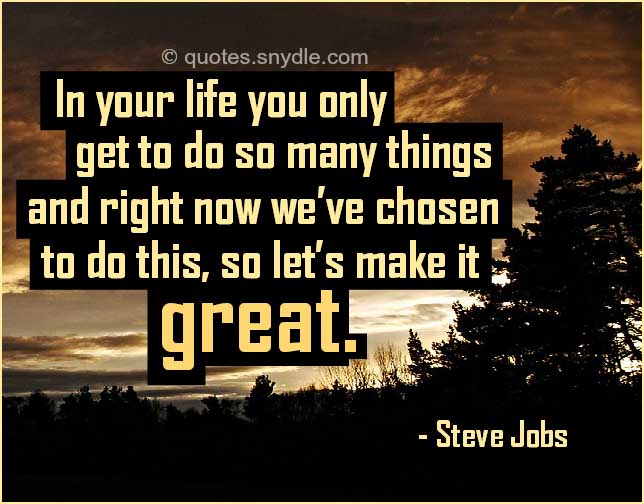 "In your life you only get to do so many things and right now we've chosen to do this, so let's make it great."
– Steve Jobs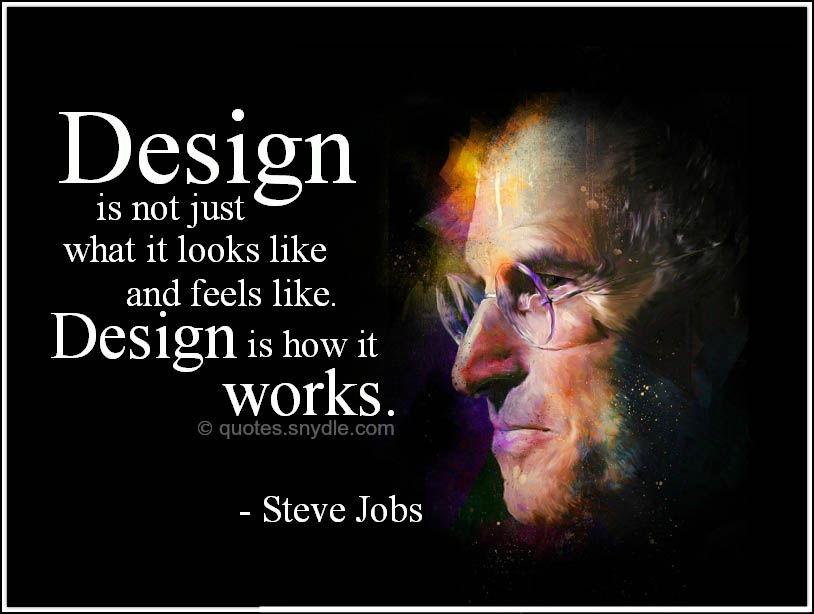 "Design is not just what it looks like and feels like. Design is how it works."
– Steve Jobs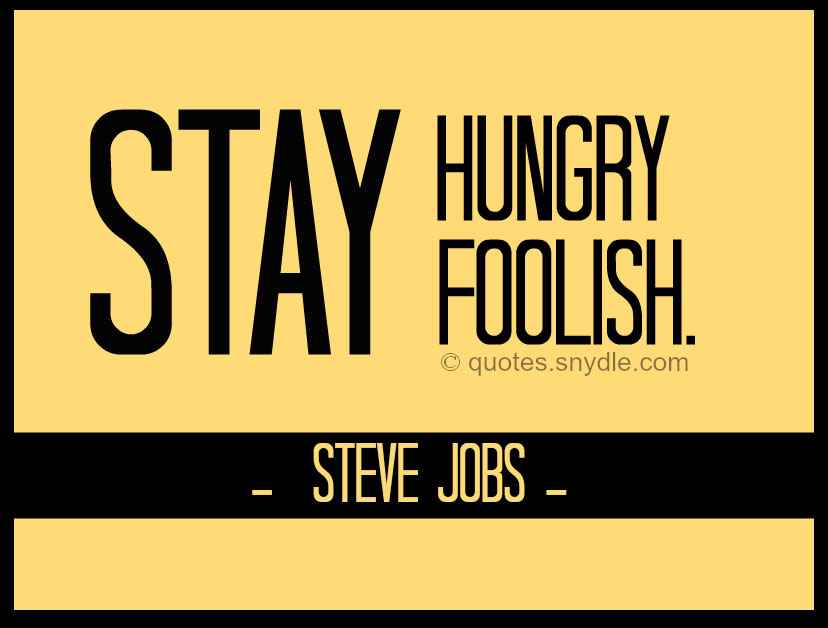 "Stay hungry. Stay foolish."
– Steve Jobs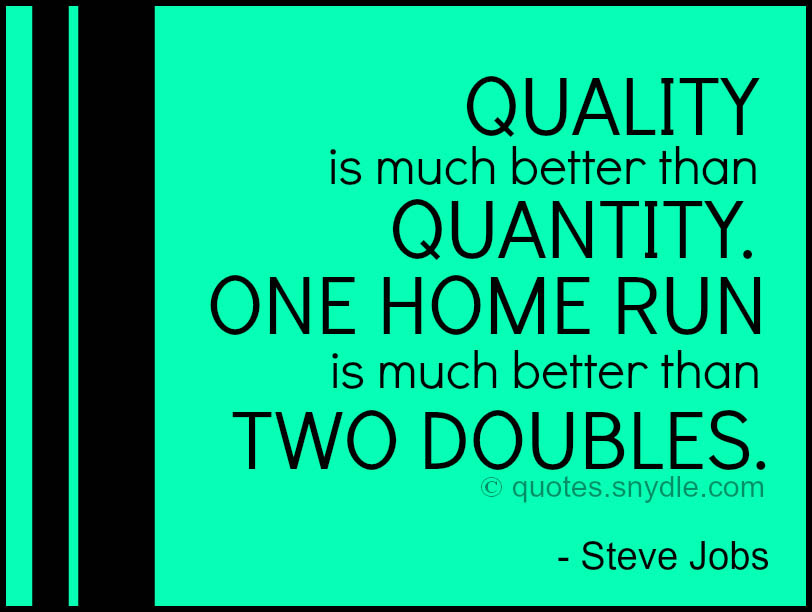 "Quality is much better than quantity. One home run is much better than two doubles."
– Steve Jobs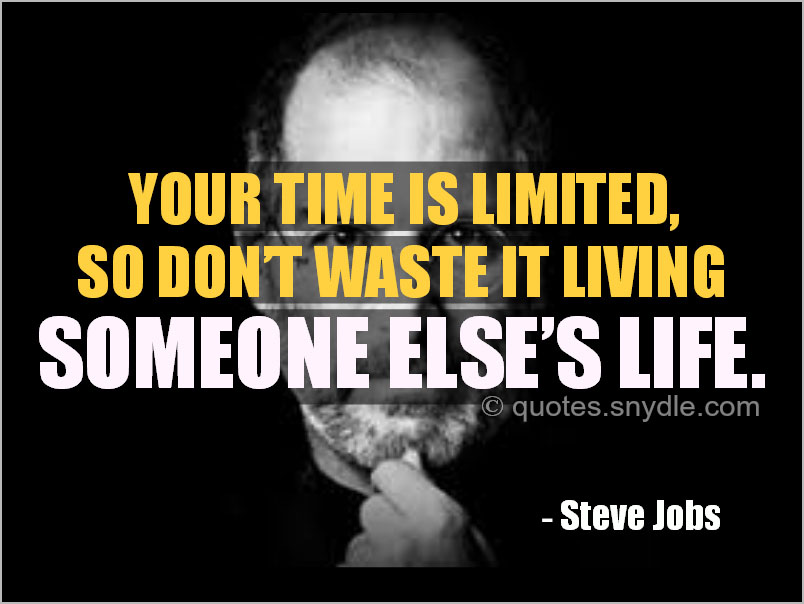 "Your time is limited, so don't waste it living someone else's life."
– Steve Jobs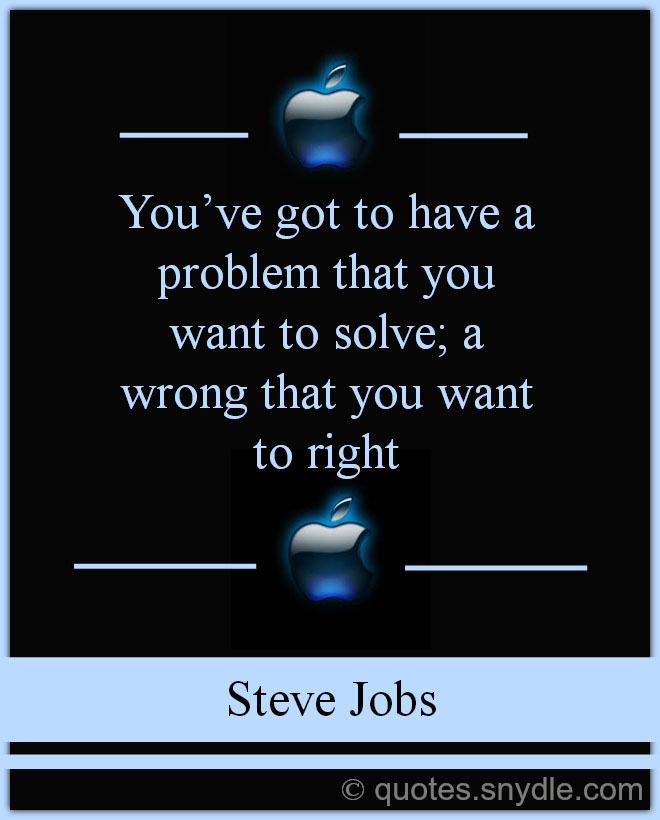 "You've got to have a problem that you want to solve; a wrong that you want to right."
– Steve Jobs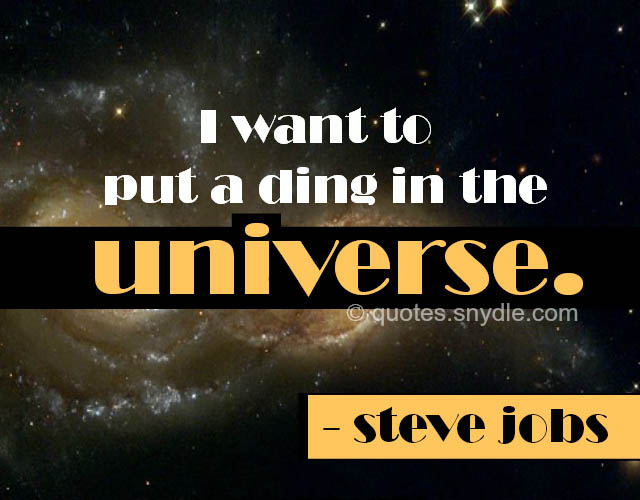 "I want to put a ding in the universe."
– Steve Jobs
"How does somebody know what they want if they haven't even seen it?"
– Steve Jobs
"Innovation distinguishes between a leader and a follower."
– Steve Jobs
"I would rather gamble on our vision than make a 'me, too' product."
– Steve Jobs
"Unfortunately, people are not rebelling against Microsoft. They don't know any better."
– Steve Jobs
Steve Jobs Memorable Quotes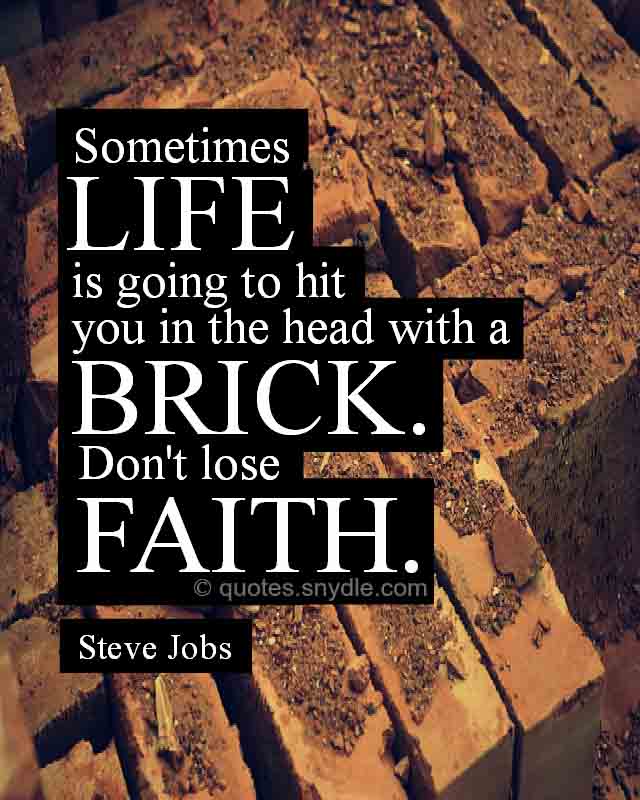 "Sometimes life is going to hit you in the head with a brick. Don't lose faith."
– Steve Jobs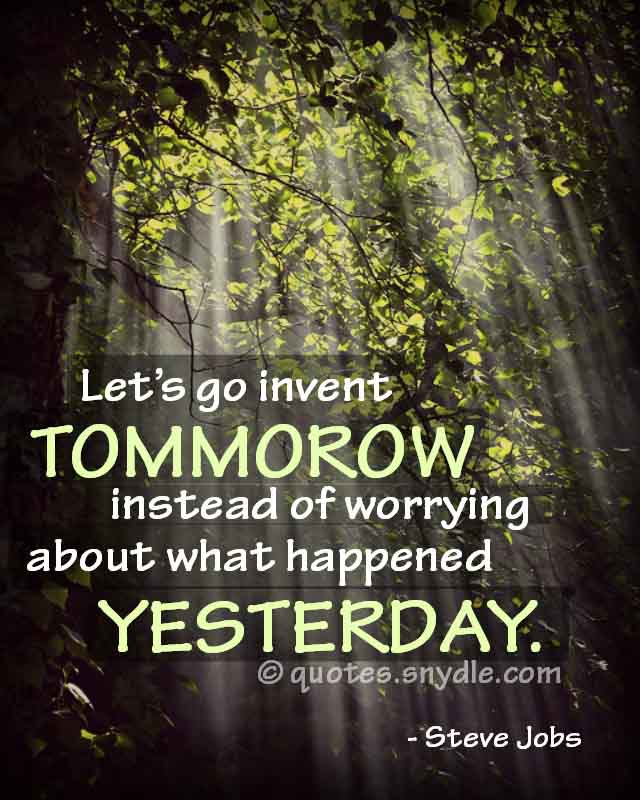 "Let's go invent tomorrow instead of worrying about what happened yesterday."
– Steve Jobs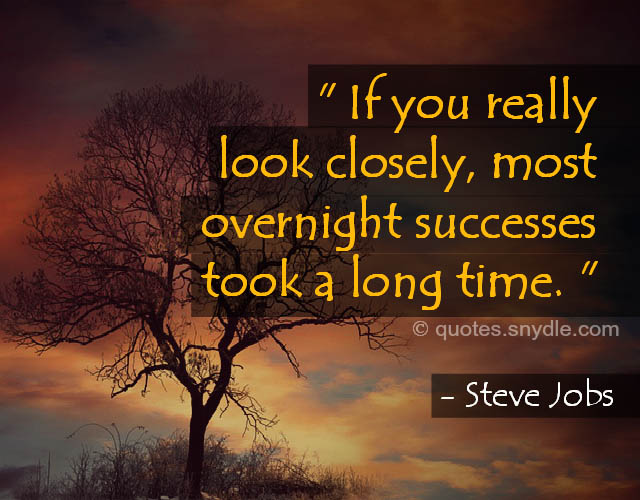 "If you really look closely, most overnight successes took a long time."
– Steve Jobs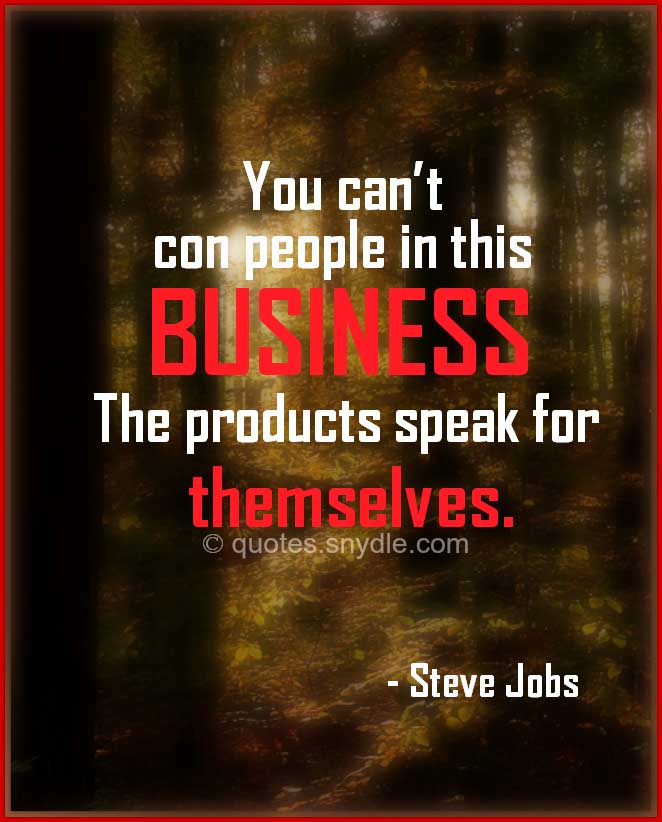 "You can't con people in this business. The products speak for themselves."
– Steve Jobs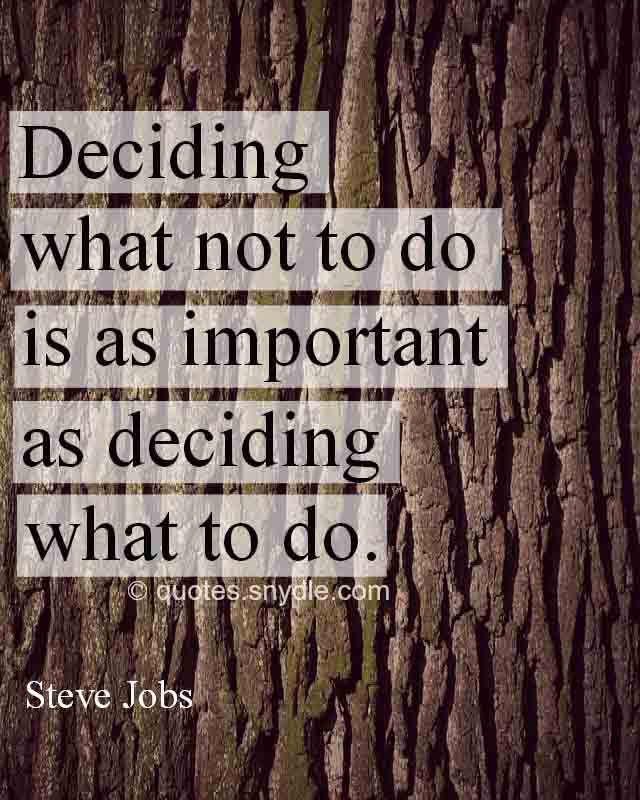 "Deciding what not to do is as important as deciding what to do."
– Steve Jobs
"I would trade all of my technology for an afternoon with Socrates."
– Steve Jobs
"Your time is limited, don't waste it living someone else's life. Don't be trapped by dogma, which is living the result of other people's thinking. Don't let the noise of other opinions drown your own inner voice. And most important, have the courage to follow your heart and intuition, they somehow already know what you truly want to become. Everything else is secondary."
– Steve Jobs
"I think if you do something and it turns out pretty good, then you should go do something else wonderful, not dwell on it for too long. Just figure out what's next."
– Steve Jobs
"Creativity is just connecting things. When you ask creative people how they did something, they feel a little guilty because they didn't really do it, they just saw something. It seemed obvious to them after a while."
– Steve Jobs
"It's better to be a pirate than to join the navy."
– Steve Jobs
"Be a yardstick of quality. Some people aren't used to an environment where excellence is expected."
– Steve Jobs
"If you don't love something, you're not going to go the extra mile, work the extra weekend, challenge the status quo as much."
– Steve Jobs
"I've always wanted to own and control the primary technology in everything we do."
– Steve Jobs
Steve Jobs Inspiring Quotes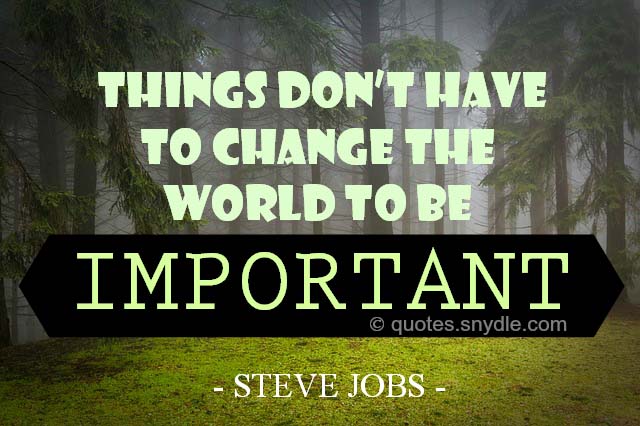 "Things don't have to change the world to be important."
– Steve Jobs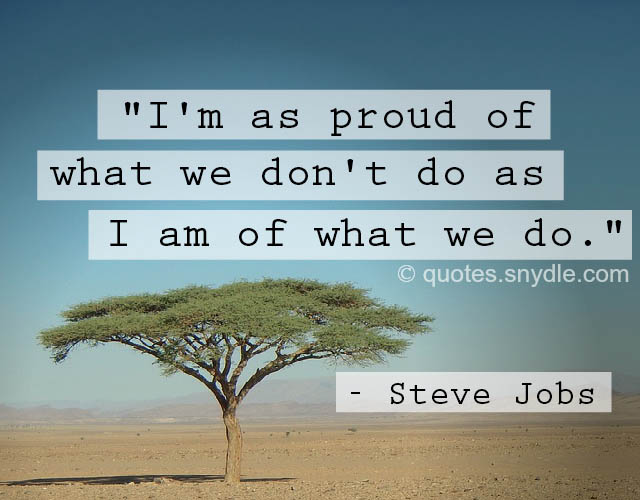 "I'm as proud of what we don't do as I am of what we do."
– Steve Jobs
"Remembering that you are going to die is the best way I know to avoid the trap of thinking you have something to lose. You are already naked. There is no reason not to follow your heart."
– Steve Jobs
"Details matter, it's worth waiting to get it right."
– Steve Jobs
"You've baked a really lovely cake, but then you've used dog shit for frosting."
– Steve Jobs
"The heaviness of being successful was replaced by the lightness of being a beginner again — less sure about everything. It freed me to enter one of the most creative periods of my life."
– Steve Jobs
"I'm convinced that about half of what separates the successful entrepreneurs from the non-successful ones is pure perseverance."
– Steve Jobs
"It's really hard to design products by focus groups. A lot of times, people don't know what they want until you show it to them."
– Steve Jobs
"Being the richest man in the cemetery doesn't matter to me. Going to bed at night saying we've done something wonderful … that's what matters to me."
– Steve Jobs
"I'm the only person I know who's lost a quarter of a billion dollars in one year…it's very character building."
– Steve Jobs
"Do you want to spend the rest of your life selling sugared water, or do you want a chance to change the world."
– Steve Jobs