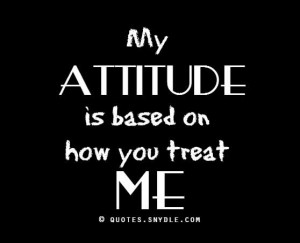 They say that attitude is how we view and react to the things we experience in life. Sometimes our attitudes make us who we are. They are forces that shape our personality. Our attitudes can affect us in really big ways yet we barely notice it sometimes. It can also affect other people and how we treat them. Our attitudes sometimes result from our experiences and observations in the world around us.
Some say that if you change your attitude, you can change your life. Our attitudes are not permanent. They are ever-changing as we garner new knowledge, observations and experiences. Get inspired to change your attitude with these inspirational and remarkable attitude quotes. We put some of these quotes about attitude on images so you could share them to your social media accounts and pinterest. Enjoy!
Quotes about Attitude
Our attitude could be influenced by other people or events. When we experience new things, our minds become broader and more open. Get more inspiration with these attitude quotes and sayings with picture.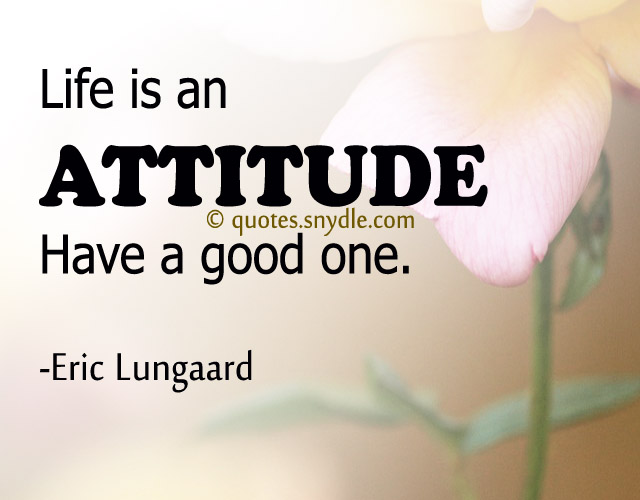 Life is an attitude. Have a good one.
— Eric Lungaard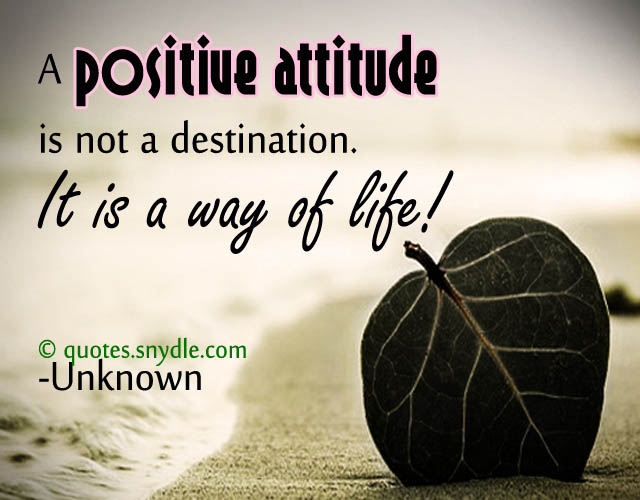 A positive attitude is not a destination. It is a way of life!
— Unknown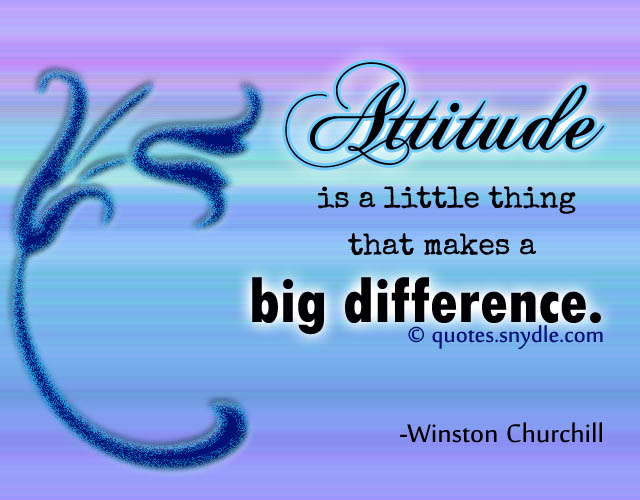 Attitude is a little thing that makes a big difference.
— Winston Churchill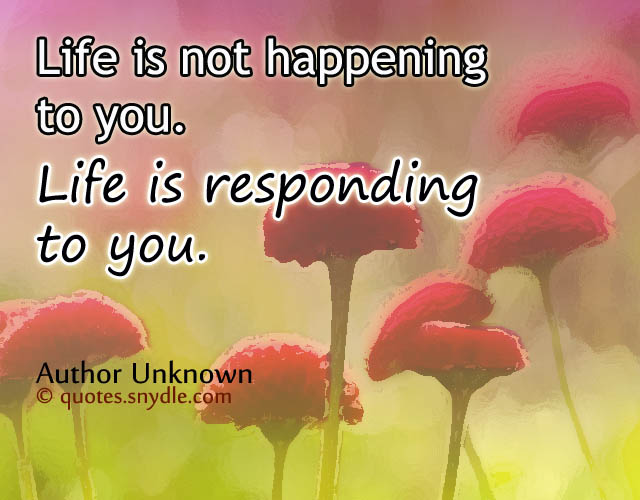 Life is not happening to you. Life is responding to you.
— Author Unknown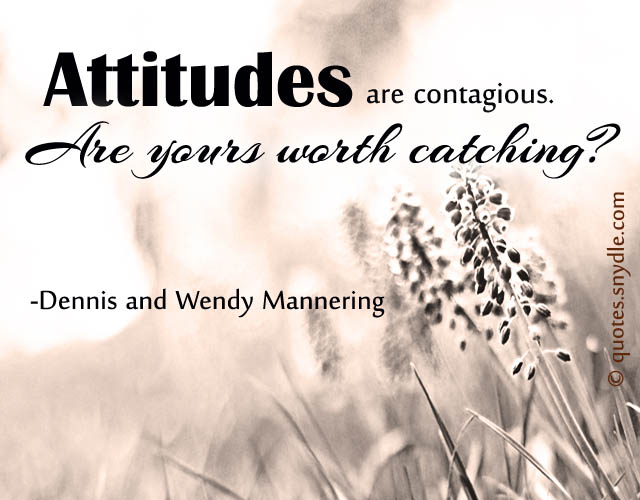 Attitudes are contagious. Are yours worth catching?
— Dennis and Wendy Mannering
Whether a glass is half-full or half-empty depends on the attitude of the person looking at it.
— Unknown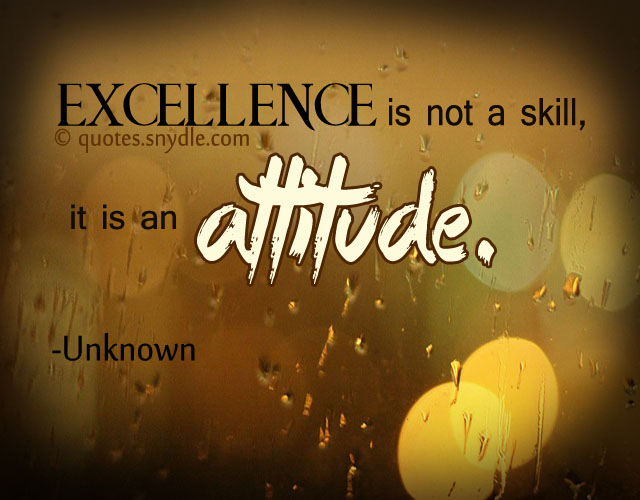 Excellence is not a skill, it is an ATTITUDE.
— Unknown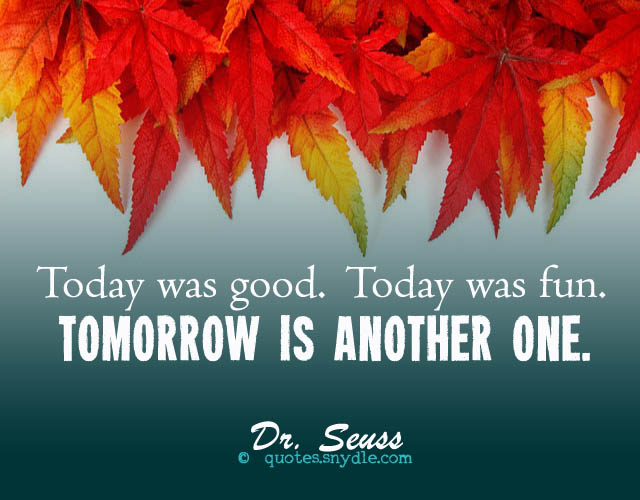 Today was good. Today was fun. Tomorrow is another one.
— Dr. Seuss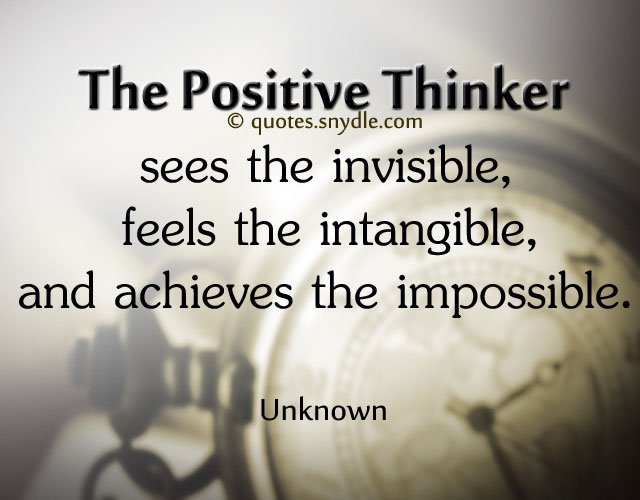 The Positive Thinker sees the invisible, feels the intangible, and achieves the impossible.
— Unknown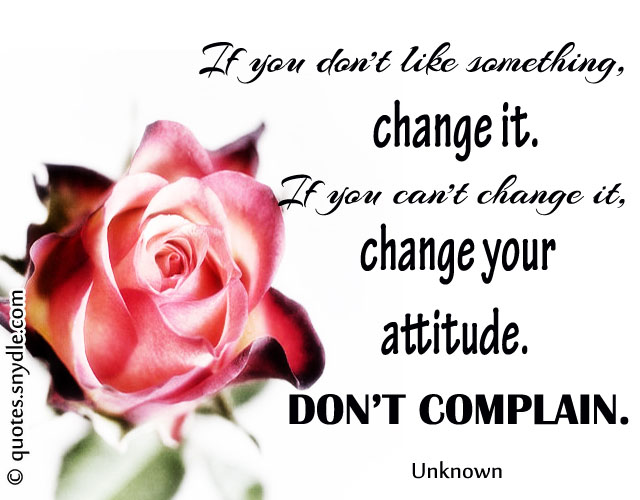 If you don't like something, change it. If you can't change it, change your attitude. Don't complain.
— Unknown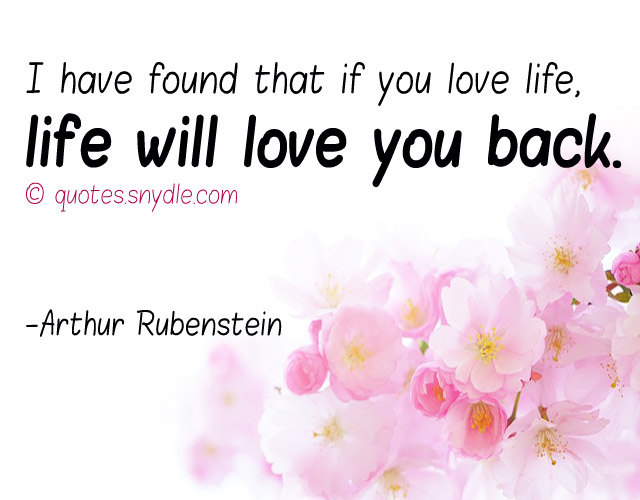 I have found that if you love life, life will love you back.
— Arthur Rubenstein
Positive Attitude Quotes
When our attitudes change, we now have a new way of experiencing life. For example, one who has a negative attitude and a negative outlook in life could be the happiest person in the world many years from now. Be positive! Here are some positive attitude quotes that will surely motivate and encourage you towards positive thinking.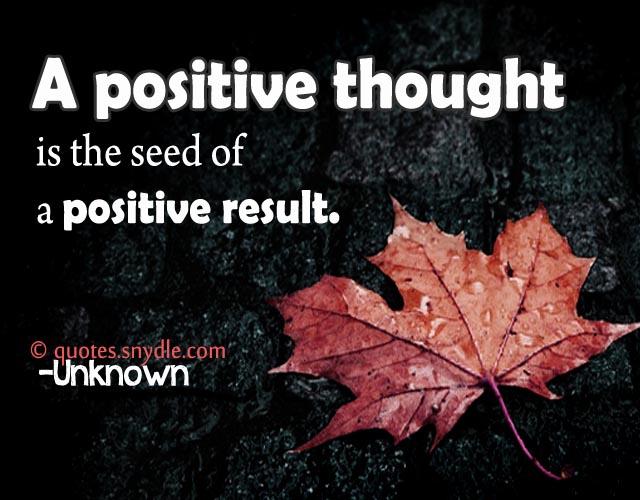 A positive thought is the seed of a positive result.
— Unknown
One small positive thought in the morning can change your whole day.
— Unknown
Wherever you go, no matter what the weather, always bring your own sunshine.
— Anthony J. D'Angelo
Life is a shipwreck but we must not forget to sing in the lifeboats.
— Voltaire
Every day may not be good, but there's something good in every day.
— Author Unknown
If you don't like something change it; if you can't change it, change the way you think about it.
— Mary Engelbreit
I shine my light of happiness into the darkness of negativity.
— Johnathan Lockwood Huie
Good Attitude Quotes
Good attitude equals good, happier life. If you want the best of everything, change your attitude. Eradicate bad vibes by starting your day with positive attitude.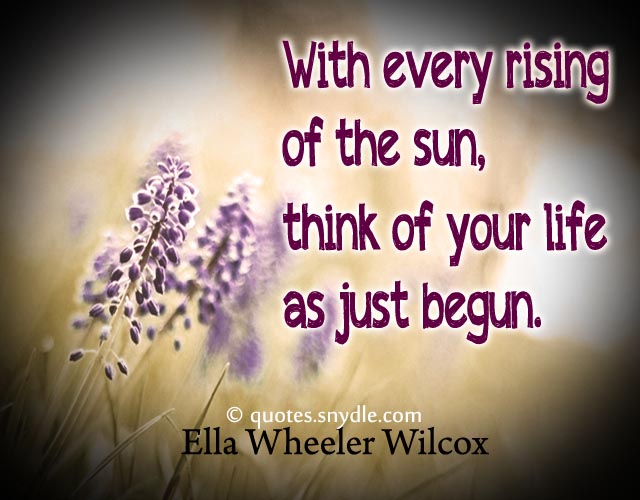 With every rising of the sun, think of your life as just begun.
— Ella Wheeler Wilcox
I cannot make my days any longer so I strive to make them better.
— Henry David Thoreau
A positive attitude may not solve all your problems, but it will annoy enough people to make it worth the effort.
— Herm Albright
Happiness is an attitude. We either make ourselves miserable, or happy and strong. The amount of work is the same.
— Francesca Reigler
Some people want it to happen, some wish it would happen, others make it happen.
— Michael Jordan
Positive and negative are directions. Which direction do you chose?
— Unknown
Attitude Quotes for Girls
Girls, get motivated and inspired. We compiled some good attitude quotes that are specifically for you. Enjoy!
To be beautiful means to be yourself. You don't need to be accepted by others. You need to accept yourself.
— Thich Nhat Hanh
Be happy for this moment. This moment is your life.
— Omar Khayyam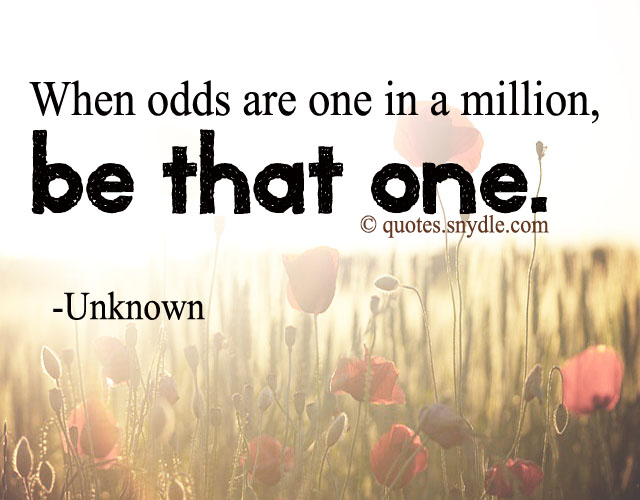 When odds are one in a million, be that one.
— Unknown
Whatever you are doing, love yourself for doing it. Whatever you are feeling, love yourself for feeling it.
— Thaddeus Golas
Learn to smile at every situation. See it as an opportunity to prove your strength and ability.
— Joe Brown
Challenges are what make life interesting; overcoming them is what makes life meaningful.
— Joshua J. Marine
More Attitude Quotes and Sayings
People change, so it's not right to judge others by their attitude. It's never right to peg that person up as a no-good person just because he has a few negative traits. Give others a chance—change your attitude!
When you get to the top of the mountain, keep climbing.
— Zen Proverb
Life is like a mirror: smile at it and it smiles back at you.
— Peace Pilgrim
We awaken in others the same attitude of mind we hold toward them.
— Elbert Hubbard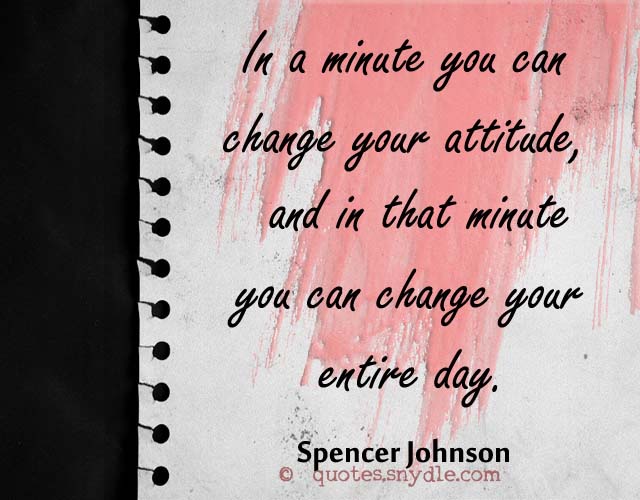 In a minute you can change your attitude, and in that minute you can change your entire day.
— Spencer Johnson
If you don't think every day is a good day, just try missing one.
— Cavett Robert